Market Fit
What does Market Fit mean? Market Fit is a concept from the book The Lean Startup by Eric Ries. With Market Fit, Eric Ries means that the market needs your product. It is not self-evident that the product (or service) that you introduce as a company to the market also fits in with the target group that you have in mind. Eric Ries says that you have to test whether this is the case. Preferably by making a prototype, for example. If it turns out that your target group is not very enthusiastic about your product, you have to adjust it. You do not yet have a Market Fit. If your product or service (whether or not after you have adjusted it) does catch on, you have Market Fit. From that moment on you must do everything to make the product large.
When asked as a company if you know whether your product has a Market Fit or not, Ries casually answered: 'Believe me. If a product has Market Fit, you know it'. This entrepreneur who asked the question clearly didn't have it yet.
I hope this gives more clarity about the concept of Market Fit.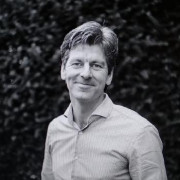 Rick De Vlieger
12-03-2015 1 min read
Related articles
Show more
29 business coaches and mentors available
Robyn Keet

Business Strategist

US$ 0,33 pm

Zita Dusa

Content | Research

US$ 0,89 pm

Miroszlav Lakatos

Master in Management

US$ 0,30 pm

Amaka Onwodi

research, Studying

US$ 0,25 pm

Natasha Banga

Research Assistant

US$ 0,08 pm
Show more