Market penetration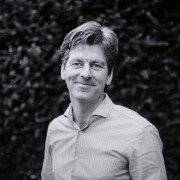 Market penetration is a term used in the Ansoff matrix. With market penetration, as a company, you choose the strategy to enter an existing market. As a company, you are going to fight yourself into a market. The focus in market penetration in the Ansoff matrix is therefore primarily on sales and marketing. An example of a company that has opted for market penetration in the past is Microsoft, which entered the games market relatively late with its Xbox, while Sony and Nintendo were already big at it. By investing enormously in marketing, they managed to gain a place in the games market.
In the Ansoff matrix you can choose between four strategies. In addition to market penetration, you can also opt for market development, differentiation and product development.
Related articles
Show more
Popular articles
Show more
Direct marketing advice from an expert
Teacher
I'm the ONE
i can teach you english
BuildingPartnerships
I'm the ONE
To help companies with a strong story to grow in any possible way.
Serial entrepreneur
I'm the ONE
that helps you with your business plan or other business questions
Marketing Strategist
I'm the ONE
Who can help you scale and grow you business through creative marketing strategy
Co-founder of TheONE
I'm the ONE
co-founder of TheONE