Market penetration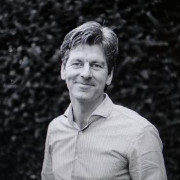 Market penetration is a term used in the Ansoff matrix. With market penetration, as a company, you choose the strategy to enter an existing market. As a company, you are going to fight yourself into a market. The focus in market penetration in the Ansoff matrix is therefore primarily on sales and marketing. An example of a company that has opted for market penetration in the past is Microsoft, which entered the games market relatively late with its Xbox, while Sony and Nintendo were already big at it. By investing enormously in marketing, they managed to gain a place in the games market.
In the Ansoff matrix you can choose between four strategies. In addition to market penetration, you can also opt for market development, differentiation and product development.
Related articles
Show more
Popular articles
Show more
Latest Articles
Show more
Direct marketing advice from an expert
Online marketeer
I'm the ONE
Who knows about management & online marketing strategy.
Social Media Expert
I'm the ONE
Social Media Strategist & Expert for Personal Branding - Level Up Your Business
Sales-Export-Mktg
I'm the ONE
who brings your products and services to Italy
Serial Entrepreneur
I'm the ONE
I'm the ONE that can improve & maximise business results with online marketing.
Social Media Leader
I'm the ONE
to provide optimal service for all your business inquiries.