Marketing models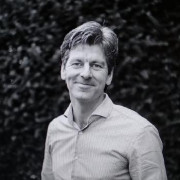 Marketing models can be found here. We have listed all the most important marketing models and frameworks for you.
Which marketing models and frameworks do we handle:
Marketing strategy models
Marketing models for external analyzes
DESTEP analysis - The DESTEP analysis is a model that helps you make an external analysis. This is applicable in a marketing plan, among other things.
Five forces model of Porter - The 5 forces model of Michael Porter helps you make an external analysis of a market.
Marketing models for internal analysis
Related articles
Show more
Popular articles
Show more
Direct advice from Marketing experts
Online marketeer
I'm the ONE
Who knows about management & online marketing strategy. Call me for free!
#Marketing
I'm the ONE
that can teach you how to start your own business from scratch
travel, photography
I'm the ONE
you can rely on if you go any issues :)
spiritueel, medium
I'm the ONE
Ik ben een lichtwerker, die jullie kan helpen met blockades en het spirituele
I am a Student.
I'm the ONE
who can help you in wide range of subjects with proper guidance.