Michael Porter
Michael Porter is one of the most important strategic thinkers of the past century. With the Michael Porter models you can analyze an entire company. They provide guidance for analyzing practically every business problem in a strategic way.
The most important business management frameworks from Michael Porter are:
We briefly discuss the above Michael Porter frameworks below.
Value chain model of Michael Porter
The Value chain model by Michael Porter offers an overview of the components that can make up a company. The model is therefore ideal for stopping a new strategy for a while to check whether you have not overlooked a business unit. The Value chain comes from the book Competitive Advantage: creating and sustaining superior performance from 1985.
More about the Value chain model.
5 forces model of Michael Porter
The 5 forces model by Michael Porter is the leading management model to analyze an industry and determine how competitive this industry is. From this analysis you can determine how attractive the market is that a company enters (or wants to enter). Michael Porter's five forces model is based on five forces that can play a role within a branch or industry. Michael Porter's famous five-force model was developed in 1979. Read more about the Five forces model.
Generic strategies of Michael Porter
The Generic strategies by Michael Porter mean that you can choose from four strategies as a company. As a company, according to Michael Porter, you have to make sure that you focus on one of these strategies and that you do not get stuck in the middle of anything. The four Generic strategies of Michael Porter are:
Cost leadership
Differentiation
Cost focus
Differentiation focus
Read a full explanation of Michael Porter's Generic strategies here.
More about Michael Porter
He developed the above Michael Porter models in the 1980s. Many people see Michael Porter as an old-fashioned management thinker. We believe that the opposite is true. In recent years, Michael Porter has specialized in matters such as Corporate Social Responsibility and healthcare. On healthcare, Michael Porter in 2006 wrote the leading book Redefining Health Care. Michael Porter advises countless governments on healthcare. In addition, Michael Porter is still a professor at Harvard Business School. View a preview here of Michael Porter's Redefining Health Care.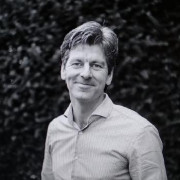 Rick De Vlieger
25-03-2019 3 mins read
Related articles
Show more
14 management consultants available
Niels van der Linden

head product & ops

US$ 1,47 pm

Billie Christelle Igabe

#Growth Marketing

US$ 0,57 pm

Lex Ouburg

Serial entrepreneur

US$ 0,59 pm

John Ajimo

Cleaning data

US$ 0,40 pm

Andrea Gaeta

Sales-Export-Mktg

US$ 0,60 pm

Elena Seranova

serial entrepreneur

US$ 2,19 pm
Show more