Minimum Viable Product
What is an MVP? The term MVP stands for Minimum Viable Product and comes from the Lean Startup Method by Eric Ries.
In this article, we provide some MVP examples and explanations about the Minimum Viable Product.
The idea behind the MVP is as follows: You have an idea that you want to put on the market. According to Eric Ries, you first have to test whether this idea has Market fit (or whether people are waiting for it). You will do this by launching a Minimum Viable Product.
What is an MVP?
Here are some examples of an MVP:
Example MVP: You want to launch a webshop. To test whether there is a market for this webshop you first set up a fast standard website on which you will offer the products (this is your MVP). Maybe you will not even physically sell the products, but you only do affiliate marketing. You buy a lot of Google Ads for a short time, so you get good visitors on the website to test whether there is a market fit. If the product is successful, then you are going to set up a professional webshop. If the product does not work, you set up a second website with other products. You continue until you have found a product that is successful (has a market fit).
Example MVP: You want to start selling kitchen accessories. Instead of having this done in bulk in China first. First you have different models made with a 3D printer (these are your MVP's). You ask focus groups which accessories are the most appealing. After you have done this you will have the most successful products mass-produced.
Conclusion about the minimum viable product
The product must be viable, but you must not invest too much in it. The most important thing is that you put the product on the market as quickly as possible to test whether that market fit is there. If really no one wants the product, then you have not wasted a lot of resources.
Adjust the MVP and test it again. Keep repeating this process as long as you sell the product. In short, that is the philosophy of the Lean Startup.
Read more here about Lean Startup.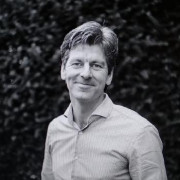 Rick De Vlieger
02-06-2015 3 mins read
Related articles
Show more
37 business coaches and mentors available
Diego Virto Martinez

Production Manager

US$ 0,10 pm

Cedric Laforge

Product manager

US$ 0,61 pm

Niels van der Linden

head product & ops

US$ 1,48 pm

Shabbir Yamani

Product Management

US$ 0,10 pm

Andrea Gaeta

Sales-Export-Mktg

US$ 0,61 pm

Natalia Cieslak

Sr Product Manager/Agile Product Owner

US$ 0,06 pm
Show more