Motivation hygiene theory Herzberg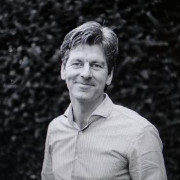 The Motivation-Hygiene Theory by Frederick Herzberg is a motivation theory from 1959. The motivation-hygiene theory was developed by Hertzberg after he had conducted a study that motivated and demotivated staff. Herzberg discovered that the factors that made staff dissatisfied differ from what motivates staff. Simply increasing motivation through incentives such as bonuses or sanctions, therefore, does not work according to Herzberg.
According to Herzberg, managers must ensure that hygiene is in order. Herzberg does not refer here to the fact that vacuuming is good, but that there are as few demotivating circumstances as possible.
Demotivating factors according to Herzberg
According to Herzberg's motivation-hygiene theory, the most important demotivating factors are:
company policy
supervision
the relationship with the manager
working conditions
salary
relationship with colleagues
Motivating factors according to Herzberg
According to Herzberg's motivation-hygiene theory, the most important motivating factors are:
performance
recognition
the work itself
responsibility
prospects
growth
Conclusions motivation-hygiene theory Herzberg
The most important conclusion of Herzberg's motivation-hygiene theory is that the basis (such as workplace and salary) must be in order, but that this is not the decisive factor in staff motivation. These are not material issues. If a staff member performs well, they automatically find their work more enjoyable. Appreciation, growth, and responsibility are more important than the salary.
Criticism on Herzberg
There is also criticism of the motivation-hygiene theory of Herzberg. It would be in the nature of people to take credit for things that go well, and to blame things that are not going well on others. Furthermore, satisfied staff would not necessarily be more productive or perform better.
Related articles
Show more
Popular articles
Latest Articles
Direct contact with a business coach
Online marketeer
I'm the ONE
Who knows about management & online marketing strategy.
Social Media Expert
I'm the ONE
Social Media Strategist & Expert for Personal Branding - Level Up Your Business
#TakeCare
I'm the ONE
that can give you true and tested tips and trics on projects and transformations
Professional Coach
I'm the ONE
EMCC accredited, I support you through change and development
Social Media Leader
I'm the ONE
to provide optimal service for all your business inquiries.