Opportunity Costs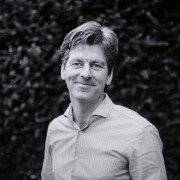 Explanation of the concept of Opportunity Costs. Opportunity Costs are not real costs. In business, the term 'opportunity costs' means that you might have made more profit from another project. A company has only a limited amount of capital and personnel to execute projects. If a project is executed that turns out not to be very profitable in the end, and instead a project is not executed that would have been more profitable, then there is an opportunity cost.
An example of how to calculate opportunity costs: Project A is forecast at 3 million profit over 5 years. Project B has a forecast of 2 million over 5 years. Let's assume that the projects cost the same amount of time and money to execute. Due to lack of capacity, only project A is implemented. In the end, the revenues turn out to be disappointing, and only one hundred thousand dollars have been made in five years' time. Then the opportunity costs (2 million - 100,000 =) would have been 1.9 million dollar. Of course, for the sake of convenience, we assume that project B would have achieved the intended profit.
Related articles
Popular articles
Show more
Instant contact with Consultants
Co-founder of TheONE
I'm the ONE
I'm the ONE who likes to share my knowledge. Let's hook up so I can help you.
Sr Product Manager/Agile Product Owner
I'm the ONE
I have over 7 years experience in the digital media industry with a proven track record of managing large scale projects with international and multidisciplined teams: editorial, marketing, sales, development and technology.
software engineer
I'm the ONE
mobile developer , gamer, digital entrepreneur
Work on computer
I'm the ONE
who studied, travelled, made business and met plenty smart people with knowledge
life & biz coaching
I'm the ONE
who can help you find more meaning, joy, and ease in your life and work..