Paid, owned & earned media
Paid, owned & earned media is a model that is often used in online advertising. It is a simple model, but very useful to structure your online advertising strategy.
The model means the following:
Paid media - publicity you pay for
Owned media - publicity via media that you own
Earned media - publicity you've earned
Below I explain by type of publicity what exactly is meant by it. I also give examples.
Paid media: examples & explanation
By paid media, we mean that you pay for this publicity. In other words, it means online advertising.
Examples of online advertising are:
Search engine advertising (e.g., Google Ads)
Display advertising (Advertising with banners)
Social media advertising (e.g. Facebook Ads)
Paying influencers
Native advertising
Owned media: examples & explanations
Owned media refers to the media that you own. The advantage of owned media is that you have control over what is communicated. The disadvantage is that the potential customer knows that you have written the communication yourself. Advertising via owned media is often less effective than advertising via an independent source, such as earned media.
Examples of owned media are:
your own website
your own social media channels (Facebook, LinkedIn, Twitter, Instagram, etc)
your own newsletter
you have your own blog
Earned media: examples & explanations
Earned media literally means Media/publicity that you have earned. This is also called free publicity.
Advertising via earned media is often very effective because the station is independent. Earned media can only be earned if the person who praises you really believes in your product.
__Examples of earned media are ___
A blog that records a press release from you
An interview on a blog or website
A social media message that goes viral.
An influencer you mention on YouTube, Instagram or other social media.
Paid, owned & earned media, the ideal mix
Which form of publicity is most effective for your website or app differs of course. If you have a very innovative idea it is quite possible that you can become very successful through earned media. However, it is wise to also use paid media to bring the free advertising to the attention of the public.
If your product has little newsworthiness, then it is smarter not to use earned media or to come up with something so that your product can still become newsworthy.
Companies often forget which media they actually own to put a product or service on the market. The advantage of owned media is that the visitors of your website, for example, are probably already familiar with your company. It is then easier to sell than when you first approach someone through paid media.
There are also intermediate forms between paid and earned media. This is becoming increasingly popular to use. More and more companies are paying influencers to promote their products. This may seem like earned media, but of course, it is actually paid for. Native advertising is also such an intermediate form. Precisely because it is not entirely clear whether it is earned or paid, this type of advertising is often more effective than traditional paid advertising.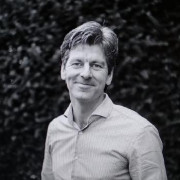 Rick De Vlieger
06-01-2019 4 mins read
Related articles
Show more
81 communication coaches and trainers available
Robyn Keet

Business Strategist

US$ 0,53 pm

Loren Robson

Business English

US$ 0,13 pm

Billie Christelle Igabe

#Growth Marketing

US$ 0,57 pm

Nastasha Velasco

Marketing.Data.

US$ 0,68 pm

Ruben Valle

Marketing/Education

US$ 0,25 pm

Laura Malache

Journalism

US$ 0,13 pm
Show more