Partnership marketing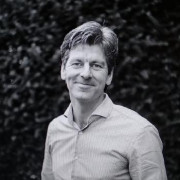 Partnership Marketing is the fifth and highest level of a customer relationship that a company can have with its customers. The company works continuously with the customer to ensure that the customer gets even more out of the product. The seller really takes the role of a consultant. The seller completes the product as it were. An example is a technology company that sells highly specialized machines. A few days a month a technician from the manufacturer comes by to monitor and improve the performance of the machine. In partnership marketing, the advice is often given at a strategic level on how the products of one company can make the other company even better. The concept of partnership marketing comes from the management model of the 5 levels of customer focus. Partnership Marketing actually only occurs in B2B relationships. This form of marketing is too expensive for B2C.
Related articles
Show more
Popular articles
Show more
Latest Articles
Show more
Direct contact with marketing experts
Online marketeer
I'm the ONE
Who knows about management & online marketing strategy. Call me for free!
Sales-Export-Mktg
I'm the ONE
who brings your products and services to Italy
Serial Entrepreneur
I'm the ONE
I'm the ONE that can improve & maximise business results with online marketing.
Digital marketing
I'm the ONE
with a long experience of life.
Business Strategist
I'm the ONE
who aim is to empower Creative's through one-on-one coaching.