Philip Kotler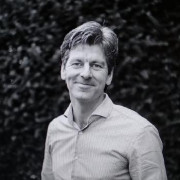 Philip Kotler (1931) is the most important thinker in the field of marketing. He is a professor at the American Kellogg School of Management and writer of dozens of marketing books.
Marketing management from Philip Kotler
The most important book by Philip Kotler is Marketing management from 1967. Although the book is more than 50 years old, Marketing Management by Philip Kotler is still the absolute standard work in the field of marketing. More on Marketing Management by Philip Kotler. In fact, current Commercial Economics courses are largely based on his books and ideas. Learn Philip Kotler by heart, and you have completed a large part of the training!
Other books by Philip Kotler
Philip Kotler has written more than 50 books in total. In addition to the standard Marketing management work, he has also written a more manageable copy, which is called the Principles of Marketing. Marketing management costs more than $ 200. The Principles of Marketing book will cost you around 70 dollars. And probably you will find quite a few second-hand books by Philip Kotler on Amazon. He also regularly publishes new booklets that are a lot smaller and cheaper. If you find the books too expensive, then consider a second-hand copy. The examples may be somewhat outdated, but the principles of Philip Kotler have of course remained the same.
Interview with Philip Kotler
In the video below, Philip Kotler gives an extensive lecture with his vision on marketing.
Related articles
Show more
Popular articles
Show more
Direct advice from marketing professinals
Professional Remote Freelancer
I'm the ONE
who is here to support you
marketing manager
I'm the ONE
Be the change you want to see.
On-Page SEO
I'm the ONE
to help rank well on search engines without a big price tag
the Fashion Expert
I'm the ONE
you call to reach your greatest self; from personal image to business brand.
design engineer
I'm the ONE
Technology is my hobby