Premium pricing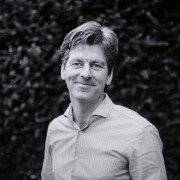 Premium pricing is a pricing strategy with which a company tries to assign a higher value to a product. An example of products where a lot of premium pricing is applied is designer clothing. The price is actually not in proportion to the production costs. Mainly due to the high price leads to a certain target group to be interested in the product.
Premium pricing is often applied to new products. The producer first wants to recoup development costs. Early adopters are willing to pay this premium price. As soon as competitors come into the market or a new model is launched, the price drops and other target groups will also buy the product. This process is called the product lifecycle.
Related articles
Show more
Popular articles
Show more
Direct contact with a business consultant
Teacher
I'm the ONE
i can teach you english
BuildingPartnerships
I'm the ONE
To help companies with a strong story to grow in any possible way.
Marketing Strategist
I'm the ONE
Who can help you scale and grow you business through creative marketing strategy
Co-founder of TheONE
I'm the ONE
co-founder of TheONE
Co-founder of TheONE
I'm the ONE
I'm the ONE who likes to share my knowledge. Let's hook up so I can help you.