Premium pricing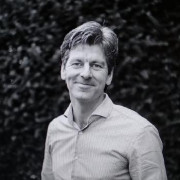 Premium pricing is a pricing strategy with which a company tries to assign a higher value to a product. An example of products where a lot of premium pricing is applied is designer clothing. The price is actually not in proportion to the production costs. Mainly due to the high price leads to a certain target group to be interested in the product.
Premium pricing is often applied to new products. The producer first wants to recoup development costs. Early adopters are willing to pay this premium price. As soon as competitors come into the market or a new model is launched, the price drops and other target groups will also buy the product. This process is called the product lifecycle.
Related articles
Show more
Popular articles
Show more
Direct contact with a business consultant
Writing/creating
I'm the ONE
Let me use creativity to help you and your business succeed.
entrepreneur
I'm the ONE
Helping clients exceed expectations to build lasting strategic partnerships.
On-Page SEO
I'm the ONE
to help rank well on search engines without a big price tag
Marketing Professional
I'm the ONE
you need for marketing & communication
Teacher
I'm the ONE
i can teach you english