Premium pricing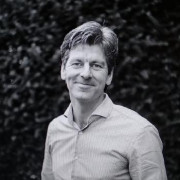 Premium pricing is a pricing strategy with which a company tries to assign a higher value to a product. An example of products where a lot of premium pricing is applied is designer clothing. The price is actually not in proportion to the production costs. Mainly due to the high price leads to a certain target group to be interested in the product.
Premium pricing is often applied to new products. The producer first wants to recoup development costs. Early adopters are willing to pay this premium price. As soon as competitors come into the market or a new model is launched, the price drops and other target groups will also buy the product. This process is called the product lifecycle.
Related articles
Show more
Popular articles
Show more
Latest Articles
Show more
Direct contact with a business consultant
Online marketeer
I'm the ONE
Who knows about management & online marketing strategy. Call me for free!
Sales-Export-Mktg
I'm the ONE
who brings your products and services to Italy
Serial Entrepreneur
I'm the ONE
I'm the ONE that can improve & maximise business results with online marketing.
Business Strategist
I'm the ONE
who aim is to empower Creative's through one-on-one coaching.
Social Media Leader
I'm the ONE
to provide optimal service for all your business inquiries.