Prince2 method
Prince2 is a project management method. Often used to steer large, complex projects in the right direction. Prince2 is a very comprehensive method. Many organizations have since switched to Scrum or the Lean Startup method.
Nevertheless, the basis of Prince2 is very useful and (parts of) the Prince2 method is still widely used in organizations.
The seven principles of Prince2 are:
Continuous business justification
Learn from your experiences
Be clear about the roles and responsibilities
Manage per phase
Manage by exception
Be product-oriented
Adapt to the project environment
Prince2 method in practice
Prince2 ensures that even in large organizations every stakeholder is well-informed about the progress of a project. Every stakeholder is also given the opportunity to exert influence on the project at set times. This must prevent projects from not gaining support in an organization. The Prince2 method starts with the business case phase. Here you will demonstrate the feasibility of a project. In large organizations, different business cases are often compared. The projects with the highest return on investment are implemented.
If the project is approved you can write a project initiation plan / document (PID). Here you will define, among other things, who the stakeholders are. Together they form the Project Board. This is a very important part of the Prince2 method. During the entire course of the project you will keep the project board informed and they may exert influence. The purpose of this is to create and maintain capacity for the project. This is called directing the project and is a separate part of the Prince2 method.
In the PID you have divided the project into different phases. You will tackle each phase as a separate project. During the entire phase you keep the project board informed. That is called Managing the stage boundaries. After each phase, you must get approval from the project board to close the phase and proceed to the next one.
The project must of course also be carried out. This phase is called Managing project delivery. When the project is finished, it must be officially delivered and accepted by the steering committee. This is called Closing a project.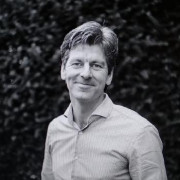 Rick De Vlieger
19-06-2016 3 mins read
Related articles
Show more
45 consultants available
Robyn Keet

Business Strategist

US$ 0,33 pm

Cedric Laforge

Product manager

US$ 0,61 pm

Fırat Veral

software engineer

US$ 0,57 pm

Meghan Haddock

Project Management. My passion is health & wellnes

US$ 0,30 pm

Natalia Cieslak

Sr Product Manager/Agile Product Owner

US$ 0,06 pm

Magdalena Karkulak

Project Coordinator

US$ 0,18 pm
Show more