Proactive marketing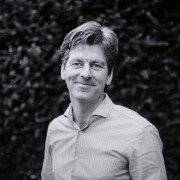 With proactive marketing, the seller regularly contacts to discuss the use of the product. Tips are also given so that the customer can get even more out of the product. Proactive marketing is the fourth level in the management model of the 5 levels of customer focus. You could also characterize proactive marketing as account management. Cross- and up-selling can also take place during the various contact moments. A lot of proactive marketing occurs within B2B in particular. For most consumer products, customer value is too low to apply to account management. An exception is, for example, a mortgage adviser / insurance agent or private banking where only very wealthy people may become customers.
Related articles
Show more
Popular articles
Show more
Direct marketing advice from professionals
design engineer
I'm the ONE
Technology is my hobby
Marketing entrepreneur
I'm the ONE
who likes to question the everyday life.. these questions mostly will lead into a marketing concept but you can also contact me for coaching sessions and can guide you to the best places in Amsterdam
IT Salesadvisor, Musicproducer & DJ/stageperformer
I'm the ONE
who makes Audio. Who knows about software in graphic design and music producing. The one with a background in electronic enginering. I know what you need.
Entrepreneur, brandmanager
I'm the ONE
No bullshit, practical and on point.
growth hacker and digital strategy
I'm the ONE
seasoned growth hacker with 8 years experience