Proactive marketing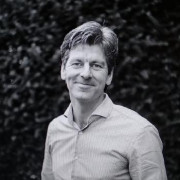 With proactive marketing, the seller regularly contacts to discuss the use of the product. Tips are also given so that the customer can get even more out of the product. Proactive marketing is the fourth level in the management model of the 5 levels of customer focus. You could also characterize proactive marketing as account management. Cross- and up-selling can also take place during the various contact moments. A lot of proactive marketing occurs within B2B in particular. For most consumer products, customer value is too low to apply to account management. An exception is, for example, a mortgage adviser / insurance agent or private banking where only very wealthy people may become customers.
Related articles
Show more
Popular articles
Show more
Latest Articles
Show more
Direct marketing advice from professionals
Online marketeer
I'm the ONE
Who knows about management & online marketing strategy. Call me for free!
Online Marketing
I'm the ONE
who can help you make 6 figures with Online Marketing!
Teacher
I'm the ONE
i can teach you english
Health & Marketing
I'm the ONE
voor Online Marketing, Voedingsadvies & Sport begeleiding / coaching
Serial Entrepreneur
I'm the ONE
I'm the ONE that can improve & maximise business results with online marketing.