Proactive marketing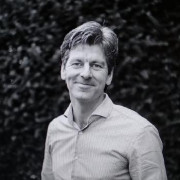 With proactive marketing, the seller regularly contacts to discuss the use of the product. Tips are also given so that the customer can get even more out of the product. Proactive marketing is the fourth level in the management model of the 5 levels of customer focus. You could also characterize proactive marketing as account management. Cross- and up-selling can also take place during the various contact moments. A lot of proactive marketing occurs within B2B in particular. For most consumer products, customer value is too low to apply to account management. An exception is, for example, a mortgage adviser / insurance agent or private banking where only very wealthy people may become customers.
Related articles
Show more
Popular articles
Show more
Direct marketing advice from professionals
Writing/creating
I'm the ONE
Let me use creativity to help you and your business succeed.
entrepreneur
I'm the ONE
Helping clients exceed expectations to build lasting strategic partnerships.
On-Page SEO
I'm the ONE
to help rank well on search engines without a big price tag
Marketing Professional
I'm the ONE
you need for marketing & communication
Teacher
I'm the ONE
i can teach you english