Product evangelist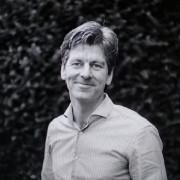 A product evangelist is someone who promotes a product without financial interest. The product evangelist does this purely and simply because he or she believes in the product and wants others to share this belief. Most promotion of product evangelists is done through word of mouth. But of course bloggers and social media are also very important means by which product evangelists can spread their 'faith'. Product evangelists are often early adopters of a brand.
Companies with many product evangelists often have a strong brand with which people like to identify. Think of brands such as Apple, Nike, Ferrari or Harley Davidson.
Companies do a lot to keep their evangelists happy. Nowadays there is no longer a company where you cannot become a fan of on Facebook. Many brands also organize meetings where fans of the brand can come together.
The term product evangelist or evangelist marketing was devised by management guru Guy Kawasaki.
Related articles
Show more
Popular articles
Show more
Latest Articles
Show more
Direct advise from business experts
Online marketeer
I'm the ONE
Who knows about management & online marketing strategy.
Social Media Expert
I'm the ONE
Social Media Strategist & Expert for Personal Branding - Level Up Your Business
Health & Marketing
I'm the ONE
voor Online Marketing, Voedingsadvies & Sport begeleiding / coaching
Sales-Export-Mktg
I'm the ONE
who brings your products and services to Italy
Management engineer
I'm the ONE
fun and easygoing latin girl who enjoy teaching. I'd love to speak with you!