Project management
Project management is one of the most important parts of in business. Almost all new parts within a company are tackled in project form. In this article, I explain what project management entails, what methods you have to execute project management and what you have to think about to lead a successful project.
There are many different project management methods. The best known are:
Which project management method should you choose?
If you read the above articles you will find that you can manage projects in many different ways. Different projects require different methods. Also the organization for which the project is being carried out is an important factor in choosing the right project management method.
A useful model for keeping track of your project planning is the Gantt chart.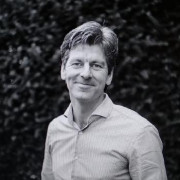 Rick De Vlieger
19-06-2016 1 min read
Related articles
Show more
45 management consultants available
Robyn Keet

Business Strategist

€ 0,30 pm

Cedric Laforge

Product manager

€ 0,50 pm

Fırat Veral

software engineer

€ 0,48 pm

Meghan Haddock

Project Management. My passion is health & wellnes

€ 0,25 pm

Natalia Cieslak

Sr Product Manager/Agile Product Owner

€ 0,05 pm

Magdalena Karkulak

Project Coordinator

€ 0,15 pm
Show more