Project management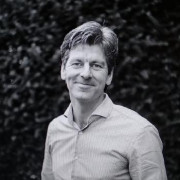 Project management is one of the most important parts of in business. Almost all new parts within a company are tackled in project form. In this article, I explain what project management entails, what methods you have to execute project management and what you have to think about to lead a successful project.
There are many different project management methods. The best known are:
Which project management method should you choose?
If you read the above articles you will find that you can manage projects in many different ways. Different projects require different methods. Also the organization for which the project is being carried out is an important factor in choosing the right project management method.
A useful model for keeping track of your project planning is the Gantt chart.
Related articles
Popular articles
Show more
Latest Articles
Show more
Direct advice from project managers
Online marketeer
I'm the ONE
Who knows about management & online marketing strategy. Call me for free!
Co-founder of TheONE
I'm the ONE
I'm the ONE who likes to share my knowledge. Let's hook up so I can help you.
#TakeCare
I'm the ONE
that can give you true and tested tips and trics on projects and transformations
Writing. studying
I'm the ONE
to bring you where you TRULY belong in the easiest way.
Problem Solver
I'm the ONE
that will help you to unleash the best in you.