Proposition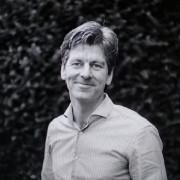 A proposition is how you market a service, product or company. It is actually a different word for the marketing mix, but you usually use it in a different context. If you are going to put a product or service on the market, you will start thinking about why your customers would like to buy this product (the USP's). You put this on paper, in a folder, in a presentation or on a website, for example. However, you should also think of the style with which you are going to market the product or service.
How do you make a proposition?
How do you make a proposition? We think we should explain this by means of an example. As a first example, we take a consultancy firm that wants to put a new service on the market. The agency sees a market opportunity that their current product portfolio is not yet in line with, but the agency does have the skills to offer this service to customers.
First, the consultancy agency determines which customers (target group) they want to reach with this proposition.
They then list the USP's of the agency for this target group. They do this by having a brainstorm with all the commercial staff.
They then view the USP's for this specific service. They do this by making a SWOT analysis.
The USP's are processed in an elevator pitch.
To give the proposition extra power, the consultancy firm also decides to develop a special methodology. Part of this is the development of a management model.
The whole is put in a presentation. The consultancy firm also decides to develop a special website entirely devoted to this proposition.
After this, the consultancy firm can get on with the proposition!
Defining the proposition and some tips
When developing a proposition, it is of course of great importance that you do not lose sight of the customer's needs. That is why you always start defining the target group. When defining the target group, it is very important that you make choices. Usually you cannot reach all your potential customers with one proposition. A useful management model that can help you determine your target group and associated strategy is the Generic strategies model of Michael Porter.
In addition, it is important to involve the various stakeholders in the development of the proposition. It is often the marketing department that invents and develops the proposition. It is essential to also involve the implementers (the sales department) at the start of the process. You can do this, for example, by holding a brainstorming session together.
Another management model that can help you make a good proposition are the six influencing strategies of Cialdini. They help you think about which sales / influencing strategy best fits your product.
In order for the proposition to ultimately succeed, it is also very important that consideration is given to how it will be marketed. Simply dropping the new service with your sales department will probably not be enough. Provide good promotional materials, train the sales department and reserve sufficient advertising budget. In addition, it is advisable to prepare a business case with clear objectives in advance.
Related articles
Show more
Popular articles
Show more
Latest Articles
Show more
Direct contact with marketing specialists
Online marketeer
I'm the ONE
Who knows about management & online marketing strategy.
Social Media Expert
I'm the ONE
Social Media Strategist & Expert for Personal Branding - Level Up Your Business
Social Media Leader
I'm the ONE
to provide optimal service for all your business inquiries.
College Student
I'm the ONE
I'm the one who can guide you to reach further than who you want to be.
Travel Expert
I'm the ONE
Who can help you with your questions and needs as a friend. !!!