Prospect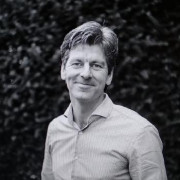 What is a prospect? A prospect is a potential customer. It is a term used in CRM. The term prospect comes from the well-known sales funnel model. In the sales funnel we distinguish different stages in which a potential customer can be. A prospect is in between a suspect (of which you suspect he wants to become a customer) and a customer. A prospect has often already been in contact, or he or she has indicated that he or she wants to be in contact, for example, because an appointment has already been scheduled. The term 'hot-prospect' is also often used in the sales funnel. These are potential customers who have indicated that they want to become a customer, but whose contract has not yet been signed, for example. The sale can therefore still not continue, but it is very close. Sellers often tend to identify potential customers as hot prospects too quickly. The disappointment is then great if he ultimately does not convert into a customer.
Related articles
Show more
Popular articles
Show more
Latest Articles
Show more
Direct contact with sales professionals
Online marketeer
I'm the ONE
Who knows about management & online marketing strategy. Call me for free!
it projects, football and my family
I'm the ONE
who can help you optimize your organization with software, this with the purpose of service quality and efficiency. I can help with advice in product selection and achieving your goals.
NLP Coach
I'm the ONE
I am the ONE who gets the most out of you and release your real potential!
Helth and safety
I'm the ONE
I 'm the One to help you with every thing big or small no matter how complicated
Digital marketing
I'm the ONE
with a long experience of life.