Push marketing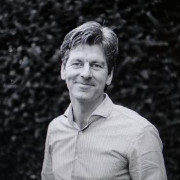 Push marketing (also referred to as push strategy) is marketing that is used to try to sell your product actively. Examples of push marketing are:
Telephone sales Account management Promotions such as discounts
Push marketing is, therefore, a pro-active form of marketing. Companies that opt for push marketing often focus on a specific target group that is not easily reached by mass communication, or for example have products with high margins. This means that more can be spent on each product and, for example, personal sales are worthwhile. Push marketing is often used in the B2B market.
The opposite of Push marketing is Pull marketing.
Push marketing online
A form of push marketing that is applied online is, for example, e-mail marketing. Many websites also offer new visitors a discount code, which tempts them to place an order sooner.
With keyword marketing via Google AdWords, you can also distinguish between push and pull marketing. Keywords that are related to the company (e.g., shoes for a shoe webshop) could be seen as pull marketing. After all, the consumer was already looking for shoes. However, if they would anticipate a question, you could call it push marketing. For example, someone who is looking for walking holidays could also offer you whether they sometimes need new shoes. These kinds of offers will be a lot less good convert.
See also 5 levels of customer focus.
Related articles
Show more
Popular articles
Show more
Latest Articles
Show more
Instant contact with Consultants
Online marketeer
I'm the ONE
Who knows about management & online marketing strategy.
Sales-Export-Mktg
I'm the ONE
who brings your products and services to Italy
Serial Entrepreneur
I'm the ONE
I'm the ONE that can improve & maximise business results with online marketing.
Social Media Leader
I'm the ONE
to provide optimal service for all your business inquiries.
Business Strategist
I'm the ONE
who aim is to empower Creative's through one-on-one coaching.