Question mark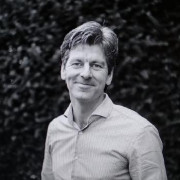 The term Question mark is used in the BCG matrix to qualify services or products for which it is not clear whether they will become successful or not. The potential is there because the market in which the product or service is located is growing fast. The only question is whether the company can manage to beat the competition. The market share of a Question Mark is still low. If the company manages to capture a high market share, the Question Mark will turn into a Star. The term 'Problem Child' is sometimes used instead of Question Mark. They mean the same thing. If you make a BCG matrix you have to make a choice between the two terms.
The BCG matrix contains four components. In addition to the Question Mark you have Dogs, Cash cows and Stars.
Related articles
Popular articles
Show more
Direct advice from marketing experts
Archaeologist
I'm the ONE
tanışmakta fayda var.. Galiba birbirimizden çok şey öğreneceğiz.
BuildingPartnerships
I'm the ONE
To help companies with a strong story to grow in any possible way.
Exercise & Music
I'm the ONE
Straight to the point. Constructive criticism is essential, a short call?
Writing/creating
I'm the ONE
Let me use creativity to help you and your business succeed.
Business
I'm the ONE
that offers customised and personalised consultancy. NO SOP