Reactive marketing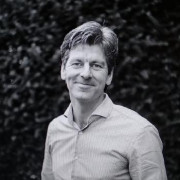 The term reactive marketing comes from the 5 levels of customer focus model of marketing guru Philip Kotler. It is the second level of customer focus that a company can have. With reactive marketing, a company sells a product and gives the customer the opportunity to call if he or she has questions. You, therefore, provide service through a help desk. Examples of companies that use response marketing are telephone and cable companies. If you want more service from them, you have to pay for this.
Related articles
Popular articles
Show more
Latest Articles
Show more
Direct contact with marketing professionals
Online marketeer
I'm the ONE
Who knows about management & online marketing strategy. Call me for free!
Online Marketing
I'm the ONE
who can help you make 6 figures with Online Marketing!
Teacher
I'm the ONE
i can teach you english
Health & Marketing
I'm the ONE
voor Online Marketing, Voedingsadvies & Sport begeleiding / coaching
Serial Entrepreneur
I'm the ONE
I'm the ONE that can improve & maximise business results with online marketing.