Reactive marketing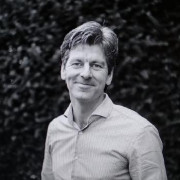 The term reactive marketing comes from the 5 levels of customer focus model of marketing guru Philip Kotler. It is the second level of customer focus that a company can have. With reactive marketing, a company sells a product and gives the customer the opportunity to call if he or she has questions. You, therefore, provide service through a help desk. Examples of companies that use response marketing are telephone and cable companies. If you want more service from them, you have to pay for this.
Related articles
Popular articles
Show more
Direct contact with marketing professionals
Writing/creating
I'm the ONE
Let me use creativity to help you and your business succeed.
entrepreneur
I'm the ONE
Helping clients exceed expectations to build lasting strategic partnerships.
On-Page SEO
I'm the ONE
to help rank well on search engines without a big price tag
Marketing Professional
I'm the ONE
you need for marketing & communication
Teacher
I'm the ONE
i can teach you english