Robert S. Kaplan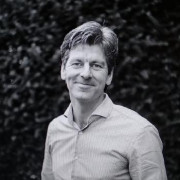 Robert S. Kaplan (1940) is the creator of the Balanced Scorecard. Robert S. Kaplan introduced the Balanced Scorecard in 1992 in the Harvard Business Review.
Robert S. Kaplan is a professor at Harvard University in Boston.
Robert S. Kaplan is schooled as an engineer and accountant. His background as an accountant is reflected in his work. Measuring is knowing is the absolute pillar of the ideas of Robert S. Kaplan.
Robert S. Kaplan and the Balanced Scorecard
The Balanced Scorecard from Robert S. Kaplan would be used in seventy percent of all American companies. That is a huge number because a fully equipped Balanced Scorecard has a major impact on business operations. The idea behind the Balanced Scorecard is that you structurally measure every part of a company (including not easily measurable issues such as customer satisfaction). Read more about the Balanced Scorecard.
Related articles
Popular articles
Show more
Latest Articles
Show more
Direct advice from management consultants
Online marketeer
I'm the ONE
Who knows about management & online marketing strategy. Call me for free!
Making Music
I'm the ONE
Strateic development of projects in music
Marketing.Data.
I'm the ONE
that facilitates marketing and business development for market leadership.
Digital marketing
I'm the ONE
with a long experience of life.
Changing Lives
I'm the ONE
Coach & Teacher Transforming Lives Through Personal & Professional Development