Robert S. Kaplan
Robert S. Kaplan (1940) is the creator of the Balanced Scorecard. Robert S. Kaplan introduced the Balanced Scorecard in 1992 in the Harvard Business Review.
Robert S. Kaplan is a professor at Harvard University in Boston.
Robert S. Kaplan is schooled as an engineer and accountant. His background as an accountant is reflected in his work. Measuring is knowing is the absolute pillar of the ideas of Robert S. Kaplan.
Robert S. Kaplan and the Balanced Scorecard
The Balanced Scorecard from Robert S. Kaplan would be used in seventy percent of all American companies. That is a huge number because a fully equipped Balanced Scorecard has a major impact on business operations. The idea behind the Balanced Scorecard is that you structurally measure every part of a company (including not easily measurable issues such as customer satisfaction). Read more about the Balanced Scorecard.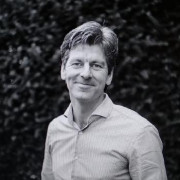 Rick De Vlieger
15-01-2013 1 min read
Related articles
Show more
133 business coaches and mentors available
Jan de Vos

Program Manager ICT

US$ 1,87 pm

Sara Betancur

Management engineer

US$ 0,10 pm

Soar Liao

Management

US$ 0,08 pm

Karen Kainzer

Retail Manager

US$ 0,06 pm

Paul Kilonzi

Channel Manager

US$ 0,67 pm

Karel Smeets

Entrepreneur, brandmanager

US$ 1,17 pm
Show more