Scrum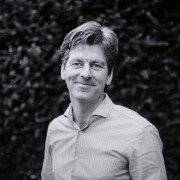 Scrum is a flexible way to make (software) products. We work in multidisciplinary teams that deliver working (software) products / functionalities in short sprints, with a fixed length of 1 to 4 weeks. Scrum is an Agile software development method.
Related articles
Show more
Popular articles
Show more
Direct contact with project managers
Online marketeer
I'm the ONE
Who knows about management & online marketing strategy. Call me for free!
Program Manager ICT
I'm the ONE
who travels the world. Favorite destanation; New Zeland. I am the one helping you out to get the best from the BBQ. The one who can tell you about Belgium beers.The one who is a very expierenced program manager whom you can hire to run your ICT programs
Inno/Moti-vation
I'm the ONE
I am a social person connecting people & business
software engineer
I'm the ONE
mobile developer , gamer, digital entrepreneur
Writing. studying
I'm the ONE
to bring you where you TRULY belong in the easiest way.