Sean Gourley
Sean Gourley is not so much a management guru, but an inspiring speaker, which is why we thought he fit in with Management Gurus. I saw Sean Gourley speak at the Disruptive Innovation Day in Brussels in the fall of 2014. When I think back to this day, I think he was the most interesting speaker that day. Sean Gourley started his story with the story of chess computer Deep Blue, who beat world champion Kasparov in the 1990s. It was proof that a computer was becoming smarter than humans. He then showed with a number of examples that the hybrid solution (the computer does the thinking, but people adjust) often performs even better. On average about 15 percent better than a computer alone.
Then he went to the heart of his story. Sean Gourley wanted to apply his knowledge of statistics to the war in Iraq to see if he could discover patterns in this.
The Pentagon naturally did not give him access to all confidential information (Sean Gourley is from New Zealand), so he had to come up with an alternative. He decided to spider public news sources on the internet. By using a smart algorithm, he was able to use keywords to determine what the incident was and how serious the incident was. By plotting this on a timeline you could see a clear pattern in the number of incidents and how often they occurred.
When Edward Snowden placed his NSA documents on Wikileaks, it turned out that Sean Gourley had collected more information than the army itself.
Gourley then started to analyze a number of other conflicts. Then it appeared that a clear pattern could be recognized. In short, they had developed a method with which you could globally predict the course of a conflict. It came on the front page of the best scientific journal in the world: Nature.
How is this information commercially interesting? You can create this type of overview for every topic that you can come up with. By putting this in a sort of tag cloud, you can see on a global scale how often a related subject is written about. This allows you to very well see power relationships or, for example, measure the popularity of something.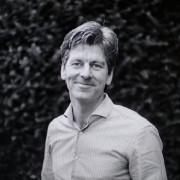 Rick De Vlieger
19-03-2015 3 mins read
Related articles
Show more
21 communication coaches and trainers available
Angeline Angeline

Business development

£ 0,12 pm

Riquet Jenner Caballero

Risk Analyst

£ 0,36 pm

Clara Pozgay

Data Analyst, Tutor

£ 0,26 pm

Andreea Georgiana

business analyst

£ 0,04 pm

Gabriela Teişu

Business Analyst

£ 0,17 pm

Ansu Kuyateh

financial analysis

£ 0,43 pm
Show more