Socio-cultural factors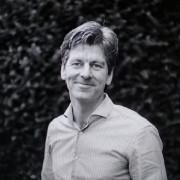 Socio-cultural factors is a concept that is reflected in the DESTEP analysis. The DESTEP analysis is a method that helps you to analyze the macroeconomic factors. You make this analysis as part of the external analysis. An indispensable part of any business plan. Socio-cultural factors are one of the six factors that are dealt with in DESTEP.
What are socio-cultural factors?
By socio-cultural factors, we mean factors that have to do with the culture and social norms and values of a country. In this part of the DESTEP analysis you will therefore consider whether your product or service can sometimes conflict with the prevailing culture in the country concerned. Of course you will also look at what opportunities there might be.
Examples of socio-cultural factors
Examples of these factors are:
If a nation is very environmentally aware, then this must be included in the proposition with which you enter the country.
If the country has a great culinary culture, it may not be smart to enter the market with ready-made meals.
Are there cultural objections to the product you want to introduce, for example due to historical events or religious objections?
Are there certain trends going on in the country, think of a sport or a certain leisure activity that is popular.
Are there certain norms and values that you have to take into account, or is there a certain national character that can be of influence?
As you can read it is a fairly broad concept. Of course it is highly dependent on what kind of company you are going to set up which socio-cultural factors are important.
I hope this makes clear what is meant by socio-cultural factors and that this article has helped.
Related articles
Popular articles
Show more
Latest Articles
Show more
Direct advice from a professional
Online marketeer
I'm the ONE
Who knows about management & online marketing strategy.
Social Media Expert
I'm the ONE
Social Media Strategist & Expert for Personal Branding - Level Up Your Business
Teach and Learn
I'm the ONE
Senior bilingual finance executive, a business consultant, business professor
ESL Teacher/Marketer
I'm the ONE
I'm the jack of all trades. Professional ESL teacher, marketer, cooking, makeup.
Advisor
I'm the ONE
who can help you