Star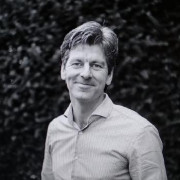 The term Star comes from the famous Boston Consultancy Matrix, or BCG matrix. The BCG matrix is a model to analyze the product or service portfolio of your company. The Stars in this matrix are the stars within your services or products. The demand for these products or services is increasing. The market is growing fast, and the margins are high. These are the products that you as a company have to invest in to ensure that sales grow even further. So invest money in marketing and sales! As the products get further into the product lifecycle, the growth in demand will slow down. The product then becomes a Cash cow. The other two parts of the BCG matrix are the Dogs and the Question marks.
Related articles
Popular articles
Show more
Direct contact with a marketing expert
Writing/creating
I'm the ONE
Let me use creativity to help you and your business succeed.
Writing. studying
I'm the ONE
to bring you where you TRULY belong in the easiest way.
Marketing Professional
I'm the ONE
you need for marketing & communication
Advisor
I'm the ONE
who can help you
BuildingPartnerships
I'm the ONE
To help companies with a strong story to grow in any possible way.