The 7 advantages of giving a webinar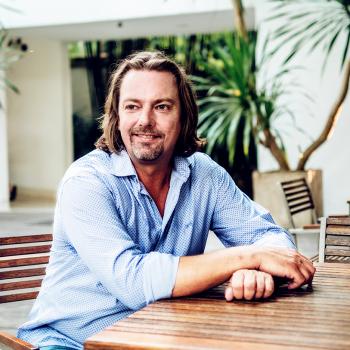 Webinars are becoming more and more popular due to their proven benefits. For many companies, webinars are, therefore, an established part of their marketing mix. But also consumers, influencers and for example, consultants are discovering the advantages of hosting a webinar.
These are the 7 most significant advantages of hosting a webinar
1. Webinars increase your brand value and generate sales leads
By interacting with your audience, you not only increase your brand value but also generate high-value sales leads. Webinars are all about sharing knowledge. This is generally seen as valuable, which makes the audience more inclined to make a purchase.
Because you have to register for a webinar, the sales leads are of very high quality because you are talking to exactly the right target group.
2. Webinars generate high-quality SEO content
Most webinar platforms and applications allow you to record your webinar. The impact of a film is many times higher than that of written text. This allows you to create high-quality online SEO content through every webinar. These recordings can be used on your site, but also YouTube or Vimeo. It ensures lasting content that contributes to your brand value and generates sales leads.
3. Webinars are very cost-effective
Creating and giving a webinar costs relatively little effort and money. That makes webinars a very cost-effective marketing tool. Depending on the content of your webinar, you can also ask for a registration fee, which can actually make webinars very profitable.
4. Webinars create a commitment to your business
People following a webinar are interested in what you have to say. It gives you the opportunity to give background information that is more difficult to convey through other media. This in-depth approach ensures a high level of commitment to your business.
5. Webinars are ideal for obtaining feedback
Because of the interaction with your audience, webinars are ideal for obtaining feedback. Through the questions and answers, you know exactly what is going on among the target group and what affects them. A webinar is, therefore, ideal for pitching an idea or identifying areas for improvement.
6. Webinars are very suitable to train employees
Whether it's sales training or training on the new logistics system, webinars are ideal for staff training. Employees don't have to go anywhere and can follow the webinar remotely on a computer or their smartphone. It saves a lot of travel time, and you can train very large groups at once.
7. Webinars are time efficient
An average webinar takes between 30 and 45 minutes. Only 5% of frequent webinar visitors want a webinar to last shorter, and 10% would prefer it to last longer. Because you can follow a webinar from anywhere, webinars are very time efficient.
About TheONE webinar
TheONE webinar is one of the simplest and most affordable applications to give a webinar. Each webinar is promoted within the TheONE community, so you reach a larger audience than usual. You can have up to 3000 participants per webinar, and you can ask for a fixed price or a price per minute. Giving a free webinar is also possible.
Related articles
Show more
Popular articles
Show more
Latest Articles
Show more
Instant contact with trainers and presentation professionals
Co-founder of TheONE
I'm the ONE
who loves strategy, marketing and communication
Digital Marketer
I'm the ONE
Digital Marketer with passion for beauty. Brand Yourself- Level up your business
Digital strategist
I'm the ONE
Reaching the right people in the right place with digital marketing.
digital marketing
I'm the ONE
to make your growth possible
Digital marketing
I'm the ONE
with a long experience of life.