The long tail Chris Anderson explanation & examples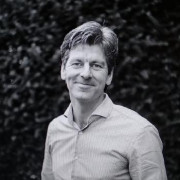 The long tail is a theory devised by Chris Anderson. The eponymous book was published in 2006. 'In the past', manufacturers had to have 'hits'. For example, because a store only has limited shelf space. Only products that run well get a place in this. This limit does not apply on the internet, so the offer can be infinite. This applies entirely to digital products. This changes the purchasing behavior. Web shops now achieve a large part of their turnover by selling one or two products from a whole bunch of products at the tail end of the curve. Chris Anderson calls this infinitely long tail 'The Long Tail'.
The long tail is based on the theory that the longer the tail, the more you will sell. The huge supply creates demand. Chris Anderson mentions iTunes as an example. In the past a record store would have had a stock of maybe 10,000 titles, of which around 100 sell really good. These are the 'hits'. iTunes has a selection of millions of songs. They generate just as much revenue from songs that are downloaded once or twice as from songs that are currently popular. The subtitle of The Long Tail is Selling Less of More. The larger the offer, the higher your sales will be. According to Chris Anderson, this is even exponential from a certain point in time, because the supply automatically creates demand.
Related articles
Show more
Popular articles
Show more
Latest Articles
Show more
Direct contact with business professionals
Online marketeer
I'm the ONE
Who knows about management & online marketing strategy. Call me for free!
I teach English
I'm the ONE
I' the ONE who can teach you speak properly english or spanish.
Management engineer
I'm the ONE
fun and easygoing latin girl who enjoy teaching. I'd love to speak with you!
Retail Manager
I'm the ONE
trail gear advisor
Digital strategist
I'm the ONE
Reaching the right people in the right place with digital marketing.