Tom Peters
Tom Peters (1942) is one of the most sought after management speakers in the world in the field of strategic management and motivation. The lectures by Tom Peters are very energetic and very motivating. Tom Peters was educated at Stanford Business School, and was a partner at the famous consultancy firm McKinsey & Company for several years in the 1970s, after which he continued as an independent consultant.
Books by Tom Peters
Tom Peters' debut is also his best-known book. It is called In search of excellence. Tom Peters wrote In search of excellence in 1982 together with co-author Robert H. Waterman Jr. The findings in In search of excellence come from a study that Tom Peters conducted for McKinsey. For this he interviewed countless top people at successful companies, with the aim of uncovering the secret behind this success. In terms of design, In search of excellence is very similar to From good to Great, with which Jim Collins achieved great success a few years ago. Tom Peters sold more than 4 million copies of In search of excellence worldwide. This makes In search of excellence one of the most sold management books ever. According to Tom Peters, excellent companies in the late 1970s had the following characteristics.
Within these companies, decisions could be made quickly and there was little bureaucracy.
These companies are close to their customers and also learn from customer experiences.
Staff must be autonomous and entrepreneurial. These companies promote innovation and are careful with their 'champions'.
Productivity by people. Treat employees as a source of quality and invest in this.
Management is driven, hands-on and value driven.
These companies focus on what they are good at (let the cobbler stick to his last).
They are easily set up. Some of the best-performing companies have a small headquarters.
These companies give autonomy in the workplace, but have clear shared values.
Criticism on Tom Peters
Of course, it turned out afterward that a number of the companies that Tom Peters had classified as 'Excellent' did not perform so well in the following years.
7S model
Together with Richard Pascale and Robert H. Waterman Jr. (with whom he also wrote In search of excellence) Tom Peters developed the famous 7S model from McKinsey. It is one of the most important management models and is still widely used and taught today.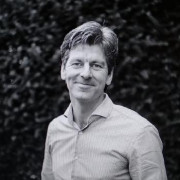 Rick De Vlieger
24-12-2012 3 mins read
Related articles
Show more
133 business coaches and mentors available
Jan de Vos

Program Manager ICT

US$ 1,87 pm

Sara Betancur

Management engineer

US$ 0,10 pm

Soar Liao

Management

US$ 0,08 pm

Karen Kainzer

Retail Manager

US$ 0,06 pm

Paul Kilonzi

Channel Manager

US$ 0,67 pm

Karel Smeets

Entrepreneur, brandmanager

US$ 1,17 pm
Show more