Total market potential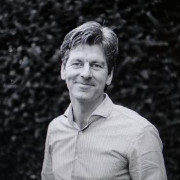 The total market potential is the maximum turnover that is available to all companies in an industry during a fixed period. Considering that the level of marketing and environmental factors are fixed. A common way to calculate the total market potential is using the following formula as follows:
MP = NxQxP
MP = the total market potential
N = the number of buyers in a specific product / market with fixed assumptions
Q = number of products purchased by an average buyer
P = price of an average product
So if 100 million people buy a book every year, and the average buyer buys three books a year, and the average price of a book is ten dollars, then the total market potential for books is three billion dollars.
(source: Free translation to Philip Kotler, Marketing Management, 1997. P. 135.)
Related articles
Show more
Popular articles
Show more
Latest Articles
Show more
Direct contact with a business coach
Online marketeer
I'm the ONE
Who knows about management & online marketing strategy.
Sales-Export-Mktg
I'm the ONE
who brings your products and services to Italy
Serial Entrepreneur
I'm the ONE
I'm the ONE that can improve & maximise business results with online marketing.
Social Media Leader
I'm the ONE
to provide optimal service for all your business inquiries.
ESL Teacher/Marketer
I'm the ONE
I'm the jack of all trades. Professional ESL teacher, marketer, cooking, makeup.