Total market potential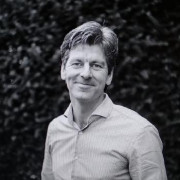 The total market potential is the maximum turnover that is available to all companies in an industry during a fixed period. Considering that the level of marketing and environmental factors are fixed. A common way to calculate the total market potential is using the following formula as follows:
MP = NxQxP
MP = the total market potential
N = the number of buyers in a specific product / market with fixed assumptions
Q = number of products purchased by an average buyer
P = price of an average product
So if 100 million people buy a book every year, and the average buyer buys three books a year, and the average price of a book is ten dollars, then the total market potential for books is three billion dollars.
(source: Free translation to Philip Kotler, Marketing Management, 1997. P. 135.)
Related articles
Show more
Popular articles
Show more
Latest Articles
Show more
Direct contact with a business coach
Online marketeer
I'm the ONE
Who knows about management & online marketing strategy. Call me for free!
I teach English
I'm the ONE
I' the ONE who can teach you speak properly english or spanish.
Management engineer
I'm the ONE
fun and easygoing latin girl who enjoy teaching. I'd love to speak with you!
business analyst
I'm the ONE
who knows how to live in full bloom how to feel better shows you places
dj, engineer
I'm the ONE
Sri - care of happiness