Upselling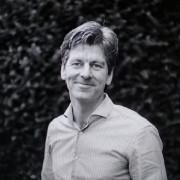 The concept of upselling means that you are trying to sell a more expensive product to a customer. Upselling is often confused with cross-selling and deepselling. The difference is that with cross-selling you try to sell other products to an existing customer, while with upselling you try to sell a more expensive product. With deepselling you are going to sell more of the same product to the customer. All three methods do have the goal of getting more out of one customer. In marketing terminology, we also call that increasing customer value.
The image below, including the example, shows the difference between the three methods clearly. Below we give two more examples of how a car dealer and Ikea do upselling.
Difference between upselling, cross-selling and deepselling.
Examples of upselling at Ikea
An example of a company that is very good at upselling is Ikea. You can buy the standard white bookcase for around 30 euros. The consumer is drawn to the store by the price. Then you want the cupboard in a different color, then the cupboard suddenly costs 50 euros. You find the cabinet a bit low, so you decide that you also want an extra piece on top. This costs an extra 20 euros. The consumer was planning to buy a 30 euro cupboard, but will go home with a 70 euro purchase. The Swedish meatballs that they sell can again be seen as cross selling.
Examples of upselling at a car dealer
You often see another example of upselling at car dealers. A standard car costs 12,000 euros new. The price attracts the customer. However, before you have the car that you want, you will often find it much more expensive. With accessories, light-alloy wheels, leather upholstery and an extra set of winter tires, for example, you drive away for 17,000 euros. Probably much more than the buyer initially intended to spend. A management model in which upselling is dealt with is the Ansoff matrix.
Related articles
Show more
Popular articles
Show more
Latest Articles
Show more
Direct advice from sales experts
Online marketeer
I'm the ONE
Who knows about management & online marketing strategy.
Health & Marketing
I'm the ONE
voor Online Marketing, Voedingsadvies & Sport begeleiding / coaching
it projects, football and my family
I'm the ONE
who can help you optimize your organization with software, this with the purpose of service quality and efficiency. I can help with advice in product selection and achieving your goals.
Sales-Export-Mktg
I'm the ONE
who brings your products and services to Italy
NLP Coach
I'm the ONE
I am the ONE who gets the most out of you and release your real potential!