USP
USP stands for Unique Selling Proposition (also called Unique Selling Point). USP's are actually the sales arguments for a product or service.
Examples of USP's:
Arguments that are often used as a USP are:
Market leadership (we are the largest)
Price (we are the cheapest)
Quality or service level (we are the best / most beautiful / most extensive / most convenient)
Innovativeness (you can only buy this from us)
Target group (this product fits your image)
You can define USP's per product or service, but also for an entire company. Usually during a sales presentation, a salesperson will first name a few USP's of the company, after which he will emphasize the benefits of the product he wants to sell.
Define USP's
An effective way to define USP's is by holding a brainstorm. You ask the most important stakeholders to come together and you try to come to a list with the benefits of the company, product or service.
Once the USP's have been defined, it is very important that you make choices. No customer wants a list of twenty benefits from a company. Therefore, choose a maximum of 5 benefits that distinguish your company / product / service from the competition. Also make sure that the different arguments complement each other. If one of your USP's is that you are a market leader, you should not give a second argument that you grew the fastest of all players in the market last year. Then combine this into one argument. In addition, you can of course choose to process various benefits in one USP. For example 'Market leader in the Netherlands because we always provide the best service'.
Once the USP's have been defined, you can put them into an elevator pitch. A Management model that can help you define your Unique Selling Proposition is the SWOT analysis.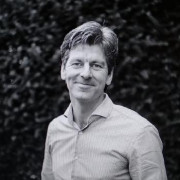 Rick De Vlieger
25-03-2019 2 mins read
Related articles
Show more
37 marketing specialists available
Diego Virto Martinez

Production Manager

US$ 0,10 pm

Cedric Laforge

Product manager

US$ 0,61 pm

Niels van der Linden

head product & ops

US$ 1,48 pm

Shabbir Yamani

Product Management

US$ 0,10 pm

Andrea Gaeta

Sales-Export-Mktg

US$ 0,61 pm

Natalia Cieslak

Sr Product Manager/Agile Product Owner

US$ 0,06 pm
Show more