Value chain Michael Porter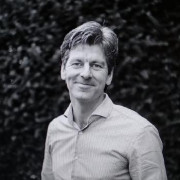 Rick De Vlieger
16-12-2012 2 mins read
Value chain Michael Porter - The Value chain by Michael Porter is one of the most important and widely used management models for making an internal analysis. Porter developed the Value chain in 1985 for his book Competitive Advantage: Creating and Sustaining Superior Performance. Although Michael Porter's Value chain was developed in the 1980s, it is still very current.
The Value chain helps you to divide up a company, so that it is possible to see for each component whether a competitive advantage can be achieved here. The Michael Porter Value chain can also be used to develop a company-wide strategy. In this case, the Value chain helps you to handle each part of the company separately.
Primary activities in the Value chain
The Michael Porter Value chain can be divided into primary and supporting activities. According to Michael Porter, the primary activities consist of:
Inbound logistics - receiving, storing and distributing raw materials
Operations - converting the raw materials into a product
Outgoing logistics - receiving, storing and delivering or sending the end product
Marketing and sales - advertising, determining the proposition, price of the product, sales, etc.
Service - customer inquiries, repair, training, etc.
Supporting activities in the Value chain
Purchasing - the purchase of raw materials or merchandise
Technology development - Research and development, ICT (hardware and software)
Human Resource Management (HRM) - Personnel Policy, Recruitment & Selection, Training, etc.
Infrastructure - general management, planning, finance, accounting, etc.
If you add up the total income of all business units within the Value chain, and subtract the costs, you retain the margin (the operating result).
Use of the Michael Porter Value chain
The Value chain is very useful to use in articles or reports in which you want to analyze the entire business strategy. The Value chain forms the framework that ensures that you do not forget any business units.
Related articles
Show more