Value positions Treacy & Wiersema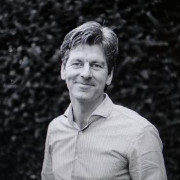 Value positions Treacy & Wiersema - Value positions allow a company to distinguish itself from competitors and determine its strategy. Treacy & Wiersema described the value positions in 1995. An important part of the model is that you as a company (or business unit) focus on one of the three value positions, which should result in you excelling in one of the three points.
The three value positions of Treacy & Wiersema:
Cost leadership
Product leadership
Customer partnership
Value position one, according to Treacy & Wiersema, cost leadership has to do with operational excellence. Your company works more efficiently than the competitors and can, therefore, offer the product for a lower price. You can achieve efficiency by optimizing your processes and making fewer mistakes. Limiting service as much as possible or directing it to self-service or achieving economies of scale, which means that you can buy or produce for less.
Value position two, according to Treacy & Wiersema, you achieve product leadership through innovation. This means that the focus within these types of companies is often on R&D. By offering better, more beautiful or more intuitive products than the competition, these types of organizations distinguish themselves from the rest of the pack.
Value position three, customer partnership, are companies that are very service-oriented. The customer is central to these types of organizations. According to Treacy & Wiersema, excellent service or offering customized solutions distinguishes these types of companies from their competitors. This is also called customer intimacy.
The value positions of Treacy & Wiersema have many similarities with the Generic strategies of Michael Porter. The big difference is that the Treacy & Wiersema model ignores the market in which you operate, and introduces 'customer intimacy'. Fred Wiersema and Michael Treacy introduce the term 'customer intimacy' in the Harvard Business Review in 1993.
Related articles
Show more
Popular articles
Show more
Latest Articles
Show more
Direct contact with a business consultant
Online marketeer
I'm the ONE
Who knows about management & online marketing strategy.
I teach English
I'm the ONE
I' the ONE who can teach you speak properly english or spanish.
Management engineer
I'm the ONE
fun and easygoing latin girl who enjoy teaching. I'd love to speak with you!
I do marketing
I'm the ONE
who's been there, done that & got the t-shirt!
Health & Marketing
I'm the ONE
voor Online Marketing, Voedingsadvies & Sport begeleiding / coaching