Waterfall method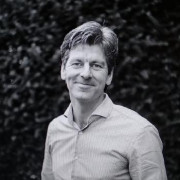 The waterfall method is a software development method in which the development regularly runs smoothly down (like a waterfall). The development runs through a number of phases, namely: definition study/analysis, basic design, technical design/detailed design, construction, testing, integration & management and maintenance. In practice, it means that everything is put on paper in advance before the realization of the software is started.
Related articles
Show more
Popular articles
Show more
Latest Articles
Show more
Direct contact with a developer
Online marketeer
I'm the ONE
Who knows about management & online marketing strategy. Call me for free!
Inno/Moti-vation
I'm the ONE
I am a social person connecting people & business
Account Manager
I'm the ONE
Responsable de compte auprès d'une agence web
Artist/student
I'm the ONE
Im the one Jill of all trades with a knack for creativity and logic
I'm the ONE
I am the one that relies on my competence and broad general knowledge.