Willem Middelkoop
Willem Middelkoop is what you call a self-made man. He started as a journalist and photographer and took years of photos of the most important events in and around Amsterdam. He later became a presenter at RTL Z, the daily business program of RTL Television in The Netherlands, on which he reported the stock market news. Willem Middelkoop's star only really started to rise when he released his first book When The Dollar Falls.
In 'When The Dollar Falls', Willem Middelkoop exactly in 2007 predicts the credit crisis that would burst into full force a year later. When The Dollar Falls becomes a bestseller and Willem Middelkoop becomes a welcome guest at the various TV shows and current affairs sections.
Ideas of Willem Middelkoop
Willem Middelkoop's ideas strongly resemble that of Jim Rogers. Together with the prediction that the financial system was about to collapse, he came to the conclusion that there was only one investment that was going to rise 100% and that are the so-called commodities. Commodities is another word for raw materials. Willem Middelkoop means things like grain, oil and iron. The world economy is booming, so demand will increase anyway. In addition, these commodities are never worth nothing, and an investment in commodities, according to Willem Middelkoop, differs from that of, for example, equities, (government) bonds or derivatives. The most secure investment of all is following Willem Middelkoop gold! As long as man has existed, gold has always been a means of payment. Gold will never be worth nothing.
Investments by Willem Middelkoop
The great thing about Middelkoop is that he doesn't just put his predictions on paper. What makes him so credible is that he also carries out his predictions himself. For example, he started AmsterdamGold.com in 2008, selling gold. If you want to safely invest your savings in gold, then Willem Middelkoop offers a safe haven. Of course, the price of gold is now so high that it may not be that attractive anymore, but those who entered in 2008 could have made a nice hit. Willem Middelkoop understands better than anyone that you sometimes have to take your profit, because in 2011 he sold a majority stake to investment fund Value8 of Peter Paul de Vries. In addition, Willem Middelkoop is one of the founders of the Commodity Discovery Fund, where he is still involved on a daily basis.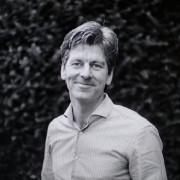 Rick De Vlieger
15-03-2013 3 mins read
Related articles
Show more
91 business coaches and mentors available
CHRISTOPHER RONZO

Business Stratagies

£ 0,95 pm

Frits van Noortwijk

Leadershipscoach

£ 1,05 pm

Danielle Hudson

Business Owner

£ 0,74 pm

Robyn Keet

Business Strategist

£ 0,26 pm

Tomás Bernardi

Full-time trader

£ 0,04 pm

Nemanja Zivkovic

Run the company

£ 0,43 pm
Show more