Word of mouth advertising
Word-of-mouth advertising is advertising that is distributed to consumers in an informal way and without financial ulterior motives.
Word of mouth is often called the best advertisement you can get as a company. That is because the sender is seen as objective. In practice, a lot of word of mouth is no longer word of mouth, but also digitally, for example via social media. This is also one of the reasons why social media marketing is seen as important.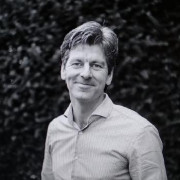 Rick De Vlieger
20-05-2013 1 min read
Related articles
Show more
182 marketing specialists available
Jose Pallas

Digital strategist

US$ 0,43 pm

Izrrael Sandrea

Digital Marketing

US$ 2,35 pm

Geert Pelsma

Marketing strategist

US$ 1,76 pm

Jose W.

Digital marketing

US$ 2,93 pm

Rick De Vlieger

Online marketeer

US$ 3,22 pm

Billie Christelle Igabe

#Growth Marketing

US$ 0,57 pm
Show more