Word of mouth advertising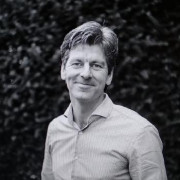 Word-of-mouth advertising is advertising that is distributed to consumers in an informal way and without financial ulterior motives.
Word of mouth is often called the best advertisement you can get as a company. That is because the sender is seen as objective. In practice, a lot of word of mouth is no longer word of mouth, but also digitally, for example via social media. This is also one of the reasons why social media marketing is seen as important.
Related articles
Show more
Popular articles
Show more
Latest Articles
Show more
Direct contact with marketing experts
Online marketeer
I'm the ONE
Who knows about management & online marketing strategy. Call me for free!
Sales-Export-Mktg
I'm the ONE
who brings your products and services to Italy
Serial Entrepreneur
I'm the ONE
I'm the ONE that can improve & maximise business results with online marketing.
Social Media Leader
I'm the ONE
to provide optimal service for all your business inquiries.
Fashion Designer
I'm the ONE
Jude Mark "Think to Existence"