Word of mouth advertising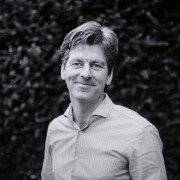 Word-of-mouth advertising is advertising that is distributed to consumers in an informal way and without financial ulterior motives.
Word of mouth is often called the best advertisement you can get as a company. That is because the sender is seen as objective. In practice, a lot of word of mouth is no longer word of mouth, but also digitally, for example via social media. This is also one of the reasons why social media marketing is seen as important.
Related articles
Show more
Popular articles
Show more
Direct contact with marketing experts
Writing/creating
I'm the ONE
Let me use creativity to help you and your business succeed.
Digital marketing
I'm the ONE
with a long experience of life.
Psychology
I'm the ONE
that helps you become you
Marketing Professional
I'm the ONE
you need for marketing & communication
IT Professional
I'm the ONE
I'm your our friend that'll help you with all IT issues