Kampong Chhnang Photo Tour Full Day | Discover the Secrets of Kampong Chhnang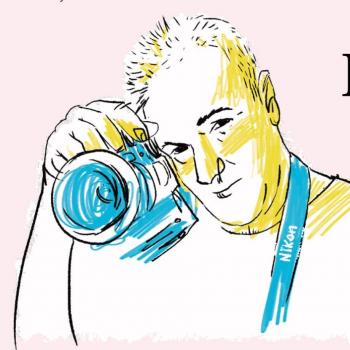 Overview
Departures from Phnom Penh to Kampong Chhnang town. This is a fantastic day tour photo opportunity for an exciting adventure into the heart of the Cambodian kingdom. Here we can find a lot of subject matter and authentic non-touristy.
Cambodia off the beaten track with its amazing people and it's valuable Tonlé Sap river landscape on the horizon. Kampong Chhnang is somehow overlooked by the tourist hordes heading to Siem Reap-Angkor Wat and leaves us with a genuine hard-working small city with a lot of charm and possibilities do nice pictures off and on the water. During the day we will be able to hire a charter boat for an hour or a bit more to get closer to the floating villages dotted on the river.
Kampong Chhnang Photo Tour | What to Expect
We depart from Phnom Penh in the morning 7.15am. Travel is from Phnom Penh by a local bus and back by shared taxi. (Private taxi on standby during the full day is optionally available). Travel distance from Phnom Penh to Kampong Chhnang is 90 km or 55 miles and takes around 2 hours. After arrival, we use local transportation to get to the harbor and explore the busy action along the Tonlé Sap river. During the day we will be able to hire a charter boat for an hour or a bit more to get closer to the floating villages dotted on the river. Kampong Chhnang is located at the heart of Cambodia. It's bordering Kampong Thom to the North, Kampong Cham to the East, Kampong Speu to the South and Pursat to the West. This province is not only at the fertile and almost ever-wet heart of Cambodia, but also just a 90km ride from Phnom Penh, so its a quick jaunt up and perfect for a full day photo outing.
Kampong Chhnang, still a rough diamond
While Phnom Penh is rapidly evolving in a more organized and sleek city, Kampong Chhnang is still a rough diamond for the adventurous traveler who likes to explore and be totally emerged in photography and getting up close with the real Cambodia. Due to its location next to the Tonlé Sap Lake, Kampong Chhnang's population is predominantly in fishery and rice plantation involved.
Especially the provincial capital, which is an easygoing hard-working river port town that is worth a visit and our destination. The port focuses on servicing the needs for the local people living on the river and is the main port for selling fish and buying tools and hardware for building and maintaining the floating homes and fisheries further up and downstream on the river and the majestic big Tonlé Sap lake.
But there is much more to be found along with the port and along the river and further into the countryside. Kampong Chhnang is hard working rough places where the people live a traditional life on stilted houses or on floating totally comfortable houses on the river and lake. The cultural and ethnic differences are Cambodian, Vietnamese and Cham, living somewhat separated but in harmony. Personally, I love the energy and the sense of freedom these people radiate when they go by in their powerful fast boats. Join me for this still unspoiled and non-touristy experience!
Important Information
Departure Point: FCC Traveler pickup is offered
Departure Time: Full day Photo tours from 7.15am
Duration: 5h
Return Details: Returns to the original departure point
Inclusions
Transport by private vehicle
All taxes, fees, and handling charges
Driver/guide
Live commentary on board
Hotel drop-off (selected hotels only)
Bottled water
Exclusions
Lunch
Food and drinks
Souvenir photos (available to purchase)
Related articles
Show more
Popular articles
Latest Articles
Instant contact with a photographer
Photographer
I'm the ONE
I am the ONE for Photography Safari Experiences in Asia
Retail
I'm the ONE
who goes to every concert I can.
Speaker / writer
I'm the ONE
who transforms complex topics into crisp and compelling stories.
Work, Fitness, Food
I'm the ONE
I'm the one who is a zoologist, chef, PT and graphic artist and loves to help!
photographer
I'm the ONE
the best picture, is your mirror