The always vibrant city of Phnom Penh at night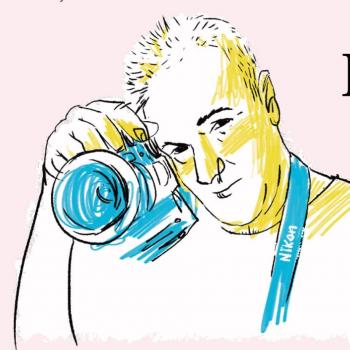 As a professional photographer and photo tour guide who lives in Phnom Penh, I keep being fascinated by the liveliness of the streets just before sunset. People brought home on a "rickshaw" or "cyclo" as they are called here, fathers taking the whole family for takeaway grilled chicken on motorbikes. Everyone drives bikes. Safety or wearing a helmet? What are you talking about?
Whenever I have the chance, I take a photography walk in the evenings. Imagine being there after a monsoon rain: the smell and the heat and the lingering smoke over the food stalls.
Local food market in Phnom Penh
The most exciting and fascinating for me is that they don't go to McDonald's. They eat the local food fresh of the day, made and cooked right there in the market. It's straight from the farm, and I can tell you, it is very delicious. When I go to Amsterdam for some photoshoots this month, It might be the ONE thing I will miss most. Walking around surrounded by the pure locals of Phnom Penh.
Related articles
Show more
Popular articles
Show more
Latest Articles
Show more
Instant contact with Creatives & designers
Photographer
I'm the ONE
I am the ONE for Photography Safari Experiences in Asia
Retail
I'm the ONE
who goes to every concert I can.
Music-based Writer
I'm the ONE
who is always there to share an enthusiasm for music and living in the moment.
Graphic&Web designer
I'm the ONE
Wordpress, Photoshop, Illustrator, Indesign, After Effects, Premiere Pro...
Tutor
I'm the ONE
I want to share my knowledge with people.