online
CA$ 93,32 per hour
Andrea Raffaelli
enterpreneur - artisan - maker
Berlin, Germany
Local time:
Andrea is available now
English Proficient
Italian Native
my availability
| | | | | |
| --- | --- | --- | --- | --- |
| Every day | 00:00 | - | 23:59 | (UTC+1) |
I'm the ONE you can call a Maker.
My areas of expertise
Local people

Restaurants
Berlin
Bars
clubs
Show properties
Show houses
vintage

IT & Electronics experts

Personal desktop
Computer

Construction professionals

handyman
Building inspector
builder
electrician
plumber
Water tap repair
woodwork
furniture
Interior design
ikea
Carpenter
Curtains
Door knobs
drivers
Technical survey
Lights fixing
parquret
Paint
Painting
required tools
General advice
preparation
Restore
Renovate
Replace
Showers
stain
materials

Creatives & designers

woodcuts
woodwork
glass
dremel
tools
soldering
lamps
sculpture
led

Kitchen & BBQ masters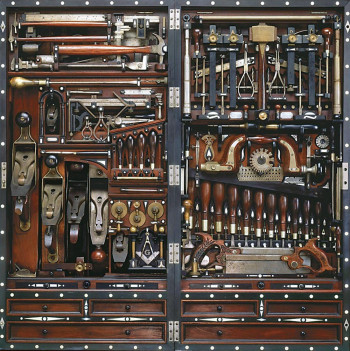 About me
I love to work with all the materials but my favorite is wood. i like to build, restore, plan and create. I have a huge knowledge of tools and how to get the best from them. Well around Handyman happy to share some tips.