Brand equity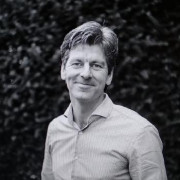 Brand equity is a term used in marketing to indicate the value of a brand. Brand equity can best be described as 'brand value'. Then we are not talking about how much the brand is worth in money, but how much extra value the brand has compared to an unbranded product with the same characteristics and the same quality.
Brand equity example
Suppose you have an Ipad. This costs 450 euros in the store and another tablet with the same characteristics and of the same quality, but unbranded or from an unknown brand is offered for 200 euros. At that time you can say that the brand equity of the Apple brand is 250 euros. The brand equity, as well as the total value of a company, is very difficult to determine.
Related articles
Popular articles
Show more
Latest Articles
Show more
Direct contact with business experts
Online marketeer
I'm the ONE
Who knows about management & online marketing strategy. Call me for free!
Accountant/Operation
I'm the ONE
expert in pickling,sauces & chutneys with experience in operations & accounting.
Chartered Accountant
I'm the ONE
with over 5 years accounting and auditing experience.
Accountant and Tutor
I'm the ONE
to tutor as i have loads of experience, i have two diplomas in accountancy.
Creative Writing
I'm the ONE
I am the ONE, a mentorship organisation (Professional Mentorship International..