Brand equity
Brand equity is a term used in marketing to indicate the value of a brand. Brand equity can best be described as 'brand value'. Then we are not talking about how much the brand is worth in money, but how much extra value the brand has compared to an unbranded product with the same characteristics and the same quality.
Brand equity example
Suppose you have an Ipad. This costs 450 euros in the store and another tablet with the same characteristics and of the same quality, but unbranded or from an unknown brand is offered for 200 euros. At that time you can say that the brand equity of the Apple brand is 250 euros. The brand equity, as well as the total value of a company, is very difficult to determine.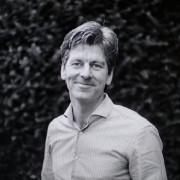 Rick De Vlieger
25-03-2019 1 min read
Related articles
Show more
4 marketing specialists available
Meagen Seidel

accountant

£ 0,22 pm

DUILIO MATHEUS

Legal, Spanish

£ 0,20 pm

Christodoulos Mouyias

Auditor & Accountant

£ 0,29 pm
Show more