Warren Buffett
Warren Buffett (1930) is known as the best investor in the world. His assets are estimated at more than 70 billion dollars. His investment company is called Berkshire Hathaway, of which he owns 38 percent of the shares.
Berkshire Hathaway is among other things the largest shareholder of Coca Cola. Warren Buffett also holds large amounts of Gillette, Procter & Gamble, IBM and American Express shares.
Investment principles Warren Buffett
Warren Buffett has four investment principles that he always follows. These are as follows:
Invest only in companies you understand - Warren Buffett, for example, does not invest in small tech startups.
The company must already have a stable business model. The value of the company should not be based on future growth.
Management must be stable and reliable.
The company must be low-priced - Warren Buffett likes to invest when the market is low. One of his best-known statements is Be fearful when others are greedy and greedy when others are fearful.
Socially committed investor
Warren Buffett has been in the news regularly in recent years. He has announced that he is going to donate almost all his assets to charities. He is also a fierce opponent of excessive rewards and he supported President Obama in a proposal to increase the tax on the richest (the law was not passed).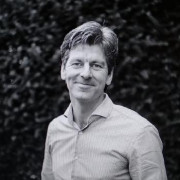 Rick De Vlieger
25-03-2019 2 mins read
Related articles
Show more
133 management consultants available
Jan de Vos

Program Manager ICT

US$ 1,87 pm

Sara Betancur

Management engineer

US$ 0,10 pm

Soar Liao

Management

US$ 0,08 pm

Karen Kainzer

Retail Manager

US$ 0,06 pm

Paul Kilonzi

Channel Manager

US$ 0,67 pm

Karel Smeets

Entrepreneur, brandmanager

US$ 1,17 pm
Show more