The Internet of Things (IoT)
Already in the '80s, a Coca Cola machine was connected to the Internet as an experiment. The software written by a student was able to keep track of the stock and temperature of the Coca-Cola cans. With this, a foundation was laid for what we now call The Internet of Things.
The concept is simple, but the impact of IoT is tremendous. IoT stands for two or more devices that share information and interact with each other via the Internet. It makes all kinds of household, logistical, or business tasks easier and faster.
In combination with Smart devices, human intervention is already completely unnecessary in many cases. These devices make no or fewer mistakes than humans and are more efficient.
Well-known examples of IoT in combination with Smart home devices
The latest IDC report published on Techradar shows that 750 Billion dollars will be invested in technological innovation of IoT in 2020. 19% of this will be invested in IoT in combination with Smart home devices. That is approximately 140 Billion dollars.
Google Nest
In 2011, 2 former Google employees Tony Fadell and Matt Rogers, launched the Nest. The first semi-intelligent self-learning thermostat can also be controlled remotely via the Internet.
The Nest thermostat learns when you're at home and what temperature you like and adapts to it. Different Nest devices can communicate with each other from different rooms and control the central heating. Thanks to the Nest you can save considerably in heating costs.
Google was so impressed by the Nest that in 2012 a takeover sum of 3.2 Billion Euros was paid to incorporate the company. This was followed in 2013 by the smart Nest smoke detector as well as smart security cameras in 2015. All Nest devices can communicate with each other and can be operated remotely.
The Ring camera
With a Smart home device Ring camera, you can see and hear visitors at the door, and you can talk to them via your Smartphone. It detects movement and gives notification on your Smartphone when you are not at home. Ring's mission is to reduce crime within communities.
The Philips Hue lamps
With the Smart home device Philips Hue lamps, you can adjust the brightness and color of your lighting via your Smartphone. Each lamp is wirelessly connected to the Internet and can be independently configured.
Smart home refrigerators
Almost all large refrigerator manufacturers produce Smart Home refrigerators that are connected to the Internet thanks to IoT. Thanks to a screen in the door and sensors in the fridge, the smart device knows whether products are in stock. The refrigerator can also see if products are expired. In some cases, the fridge can automatically place a new order with the shop you specify.
The Internet of Things and logistics
Logistic processes benefit significantly from the Internet of Things. Sensors in trucks and packages automatically keep the warehouse informed about incoming and outgoing deliveries.
Data such as the size and weight of packages are stored centrally and, in combination with the desired delivery times, means of transport are optimally loaded to deliver the packages to the correct destination within the shortest time and with minimal fuel consumption.
Schiphol has one of the most advanced conveyor belts in the world. Every day, Schiphol processes more than 120,000 suitcases. Even though approximately 2,000 employees are employed in baggage handling, almost no human hands are involved in the distribution of this suitcase. Everything is optimally automated, thanks to IoT.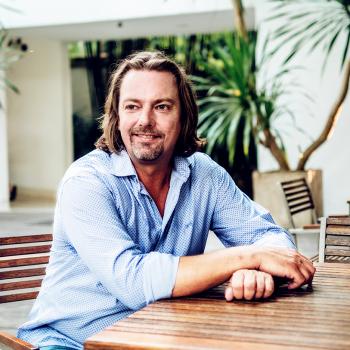 Ben Steenstra
4 mins read
Related articles
Show more
146 IT and Internet experts available
Andrew Crofts

Teaching & Learning

£ 0,23 pm

Alejandro Guzmán

Student and teacher

£ 0,14 pm

René Uijens

Repairing computers, make costumers feel at home i

£ 0,61 pm

Jeffrey MyCom hulp op afstand

Hardware Engineer

£ 0,61 pm

Themba Mtunja

Computer Technician

£ 0,06 pm

Zaharia Horatau-Hostiuc

Life

£ 0,04 pm
Show more