How to speak in front of an audience
Speaking in front of an audience can create an uncontrolled fear. Nodding knees, stomach cramps, or sweat can paralyze an unprepared speaker beforehand, but also on stage. The result is that your message does not get across or worse, that you present yourself half as skilled as you are about a subject. That is a missed opportunity for your personal image, network opportunities, and perhaps to gain potential customers.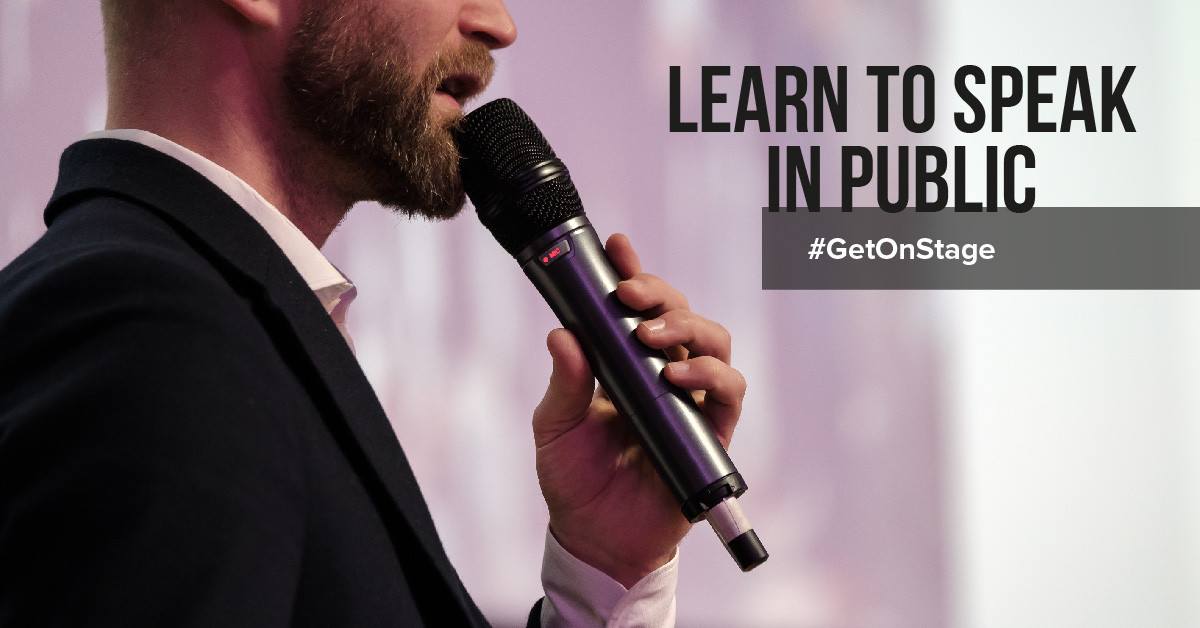 Why are we so anxious to speak in public? That is a science that Personal Brand Experts and Communication Experts have been studying for a long time. Common fears are:
Feeling insufficiently prepared
Think that your audience knows more about a topic than you or that no one is interested in your story
Believe that your audience will not find your story catchy
Being afraid of not using the right words, that your voice will be different or forget to tell important topics
Suspect that nobody is willing to listen to you or your story
Improve your presentation skills with the help of a professional
Get valuable tips from professionals via live video calling
Practice your speech or presentation with a presentation coach
24/7 available in 130 countries
How do you prevent fear of speaking?
People who often speak on stage will tell you that they too have had these thoughts in mind once in a while. There is nothing strange about it. The only difference is that experienced speakers have a remedy for each of the fears above so that they can deal with it. They realize that all fears of speaking in front of an audience are in their heads and rarely has anything to do with reality.
Insufficient preparation
The biggest mistake people make causing a presentation is not going well, is your preparation. The best speakers rehearse, rehearse and rehearse again until they can tell their story on autopilot.
Why is preparation for your speech so important? If everything goes wrong, even when like a lamp falls off the ceiling and someone in the room calls that the story is boring and outdated, you can always fall back on your exercise. It is the foundation on which your presentation consists.
What is the best preparation for a speech? That is different for everyone, but what works for many people is just practicing the speech in front of a mirror.
How do you know for sure that you know enough about a subject?
There is always someone who knows more or different things about a subject than you do. How bad is that? Indeed, there are enough who do not know that. And if you are invited somewhere, there was apparently a question about what you know about it. The most prominent speakers don't want to be the best speakers or the ones with the most knowledge. They want to convey what they know about it. No more and no less.
What if I believe that my audience will not think my story is catchy?
Telling a story in a way that the public can hold attention is a profession in its own. This depends, among other things, on several aspects:
The art of storytelling
Speak the language of your audience in word usage and examples
Body language
Professional speakers and life coaches can train you on this. It can also be done remotely via TheONE thanks to live video calling.
What if you feel you might not use the right words
Your emotions, your thoughts, but also, your body has a lot of influence on how you can convey a story. A few important tips to prevent you from not using the right words are:
Use a cheat sheet with the main subjects that you want to bring across.

Always stand flat on the floor with your feet and make sure you breathe calm and relaxed. Meditating before you go on stage can help.

Take your time. Seconds seem to last forever on stage, but you have plenty of time to think about whether you have told everything correctly.

Important tip 1 If you don't know your storyline anymore, tell it to your audience and think about what you want to say. Contrary to what you might think, the public loves uncertainty. It makes you vulnerable and therefore loved.

Important tip 2 Always keep the core message in mind. What do you want people to understand after they understood your story?
Steve Jobs rare footage is great to learn from when speaking in public
Steve Jobs demonstrated the art of presenting on rare footage. He is asked a question in front of the camera and immediately starts storytelling. Exactly as it should be. After almost a minute he finds out that he can tell it better and more simple and asks for a few seconds break.
The remarkable thing about this fragment is that with exactly the same gestures and toning he tells the same story, but in other words. That is the art of presenting to the camera or audience. The change start at 2.05 minutes.
Speaking in public is a skill that you can learn
Public speaking is a profession, but everyone can learn it. It starts with believing that you and your story are worth it. Therefore, consider which story is not worth telling? I don't know any!
Every story can be told. Every story has a core of knowledge or emotion that may be conveyed. The speaker and the style of the speaker is secondary to this.
If you want to learn to speak better in front of an audience, contact a coach who can teach you this through CallTheONE.
Improve your presentation skills with the help of a professional
Get valuable tips from professionals via live video calling
Practice your speech or presentation with a presentation coach
24/7 available in 130 countries
Learn to speak in front of an audience by giving a webinar
Through TheONE you can create webinars that we promote within our community. You can ask a fixed price per webinar or a price per minute. Of course, you can also give a webinar for free. Because you can specify the minimum number of people to participate, you always have enough audience.
Thanks to TheONE webinar you can pitch your topic to the audience or practice how to speak in public.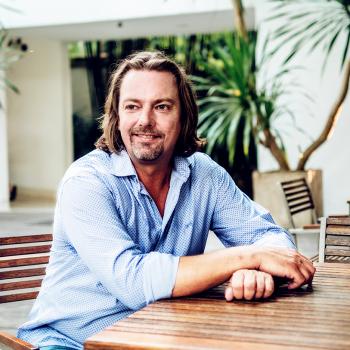 Ben Steenstra
25-03-2019 6 mins read
Related articles
Show more
71 presentation coaches and trainers available
Robyn Keet

Business Strategist

€ 0,44 pm

Khristi Sunnasy

Teaching

€ 1,13 pm

Erwin Wils

Mindset coach

€ 3,33 pm

Stephanny Peña

English teacher

€ 0,16 pm

Marcela Cmarkova

LifestyleCoaching

€ 1,42 pm

Alwien Tulner

Coach

€ 1,50 pm
Show more