Marketing Management Philip Kotler summary
The most important book by Philip Kotler is Marketing Management from 1967. Although the book is more than 50 years old, Marketing Management by Philip Kotler is still the absolute standard work in the field of marketing. Of course, a new version is regularly released to keep the book up to date, but the principles remain the same.
Brief summary Marketing Management
Hereby we provide a brief summary of Marketing Management by Philip Kotler. The book covers the entire spectrum of marketing. He deals with concepts such as segmentation, branding, writing a mission statement, and the various marketing channels that exist. The most important goal of Philip Kotler is that you as a marketer look from the perspective of the customer at your company and product or service. In addition, Philip Kotler explains how to write a good marketing plan, how to make analysis and predictions and how to measure the results of your marketing efforts. Also disciplines like sales and 'new' marketing techniques such as viral marketing via social media are not skipped. Marketing Management by Philip Kotler is truly a comprehensive book and definitely the most important standard work in the field of marketing. Models that Philip Kotler uses in Marketing Management are:
The buying decision process - 5 Stage model
We hope that this Marketing Management summary from Philip Kotler helps you. View the different models that we mention above for much more information. Philip Kotler's Marketing Management is actually the blueprint for modern Marketing, Business Administration and Commercial Economics courses. If you study this book, you have completed a large part of these courses.
Marketing management Philip Kotler
You can buy Marketing management from Philip Kotler almost anywhere and even second-hand versions are available on for example Amazon. The Principles of Marketing is similar to Marketing Management and also a great book by Philip Kotler. Kotler also writes many small books that are a lot cheaper. These are nice handy booklets, but cannot be compared with the standard works.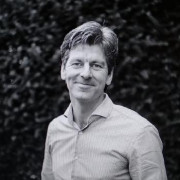 Rick De Vlieger
18-09-2019 3 mins read
Related articles
Show more
133 marketing specialists available
Jan de Vos

Program Manager ICT

US$ 1,87 pm

Sara Betancur

Management engineer

US$ 0,10 pm

Soar Liao

Management

US$ 0,08 pm

Karen Kainzer

Retail Manager

US$ 0,06 pm

Paul Kilonzi

Channel Manager

US$ 0,67 pm

Karel Smeets

Entrepreneur, brandmanager

US$ 1,17 pm
Show more