Dropkick Murphys Give Jolly Performance In Packed AFAS Live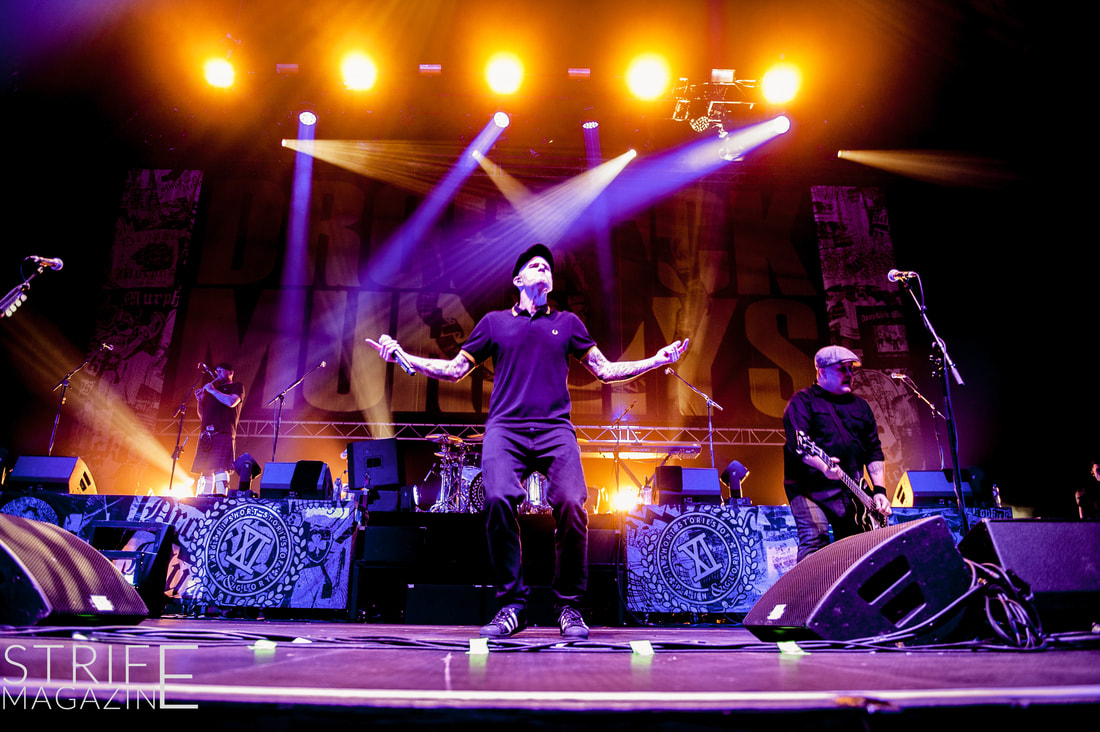 Dropkick Murphys concerts are known for the fact that they are huge parties and their latest tour leg surrounding the release of their 'new' album "11 Short Stories Of Pain & Glory" was yet another great addition to this already established fact.

Dropkick Murphys returned to mainland Europe for a bunch of massive headliner shows, including two of them in Amsterdam, from which the first one occured on the 10th of February.
Joining them on tour were Flogging Molly and Glen Matlock.

The 7-piece band gave the performance of a lifetime and knew their way around including the audience in their performance. The moshpit was whirling and the floor was sticky of all the beer that had spilled over the course of the evening.

It's amazing to see a unique band such as Dropkick Murphys sell out a 7.000 capacity venue without even trying. They'll even be coming back on the 18th to perform in front of a sold out crowd once more. There were more beer showers than in an Irish pub, which was actually a good comparison for the concert.

A Dropkick Murphys is a treat for everyone, us included.

Check out Eva van Kuik's photos below.