"IT: Chapter Two" Trailer Release Date Revealed In Times Square Ad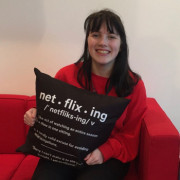 According to an ad that was displayed on New York's Times Square, horror fans are gonna be delighted this week, as this Thursday, the 9th of May, the official trailer for "IT: Chapter Two" is dropping.
The movie is hitting the theaters on the 6th of September, so it was bound to come soon.
Check out the advertisement below and let us know if you are excited!
Prepare to return to Derry and float again

Confirmed: The @ITMovieOfficial Chapter 2 trailer will drop this Thursday on May 9th. Here's the NYC Times Square video announcement. @FinnSkata will portray Richie in flashbacks #ItChapterTwo #ItChapter2

shaunwatson87 via IG pic.twitter.com/Pnki2yj4Fr

— Finn Wolfhard Updates (@fwolfhardupdate) May 6, 2019