LIVE REVIEW: De Staat Celebrates New Album "Bubble Gum" At Sold Out Amsterdam Show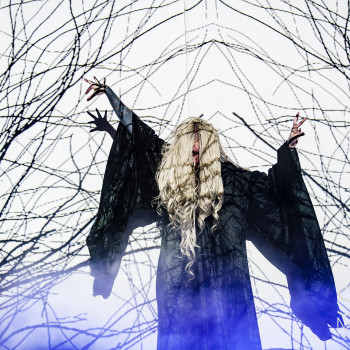 Dutch rock quintet "De Staat" have recently released their latest album "Bubble Gum" and with that release a massive show in Amsterdam's AFAS Live which they had sold out and was beyond capacity. With a stage that was even smaller than normal, and a barrier closer to the stage than usual, the room was so packed, that even at the sides and at the doors, the room was completely filled.

De Staat's music is very difficult to categorize, as they have a whole array of genres used into their music, which makes for a very unique sound - one that does extremely well in their homeland - hence the massively sold out show this evening.

Besides the band's incredible music, the band also brought along an immense stage production to further compliment their epic show. Heavy strobe lighting was used throughout the set, and several spots on the stage elevated from time to time, giving one of the five musicians on stage a platform way higher than the rest.

All-in-all, De Staat made for an incredible show this evening and are stronger than ever with their new album "Bubble Gum". The band have just announced some new shows to take place in November in case you want to witness the band live (again).

Check out Eva van Kuik her photos of this incredible evening in the gallery below.