LIVE REVIEW: Enter Shikari Bring Incredible Production To Tilburg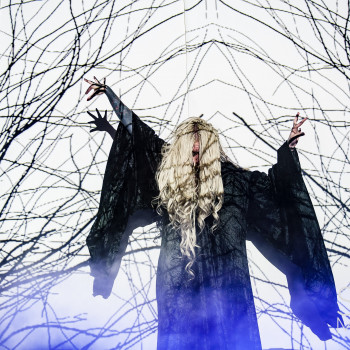 It has been a while since Enter Shikari came to The Netherlands for a headliner show, but last week the UK-based genre-bending band finally came back for a big show in Tilburg's 013.

While the band came for the "Stop The Clocks" tour, with a focus on their latest record "The Spark", the band also performed an incredible amount of tracks from "Common Dreads" to celebrate the fact that this record has its 10th anniversary later this year.

However, fans of all era's could go home feeling they got their fix, as the band played a massive set with a total of 25 tracks. As we know and love from the band, Enter Shikari's live performance is filled with crazy dances, electronic-heavy interludes and props. As Enter Shikari continues to play shows, every tour keeps getting better and better, and this show was no exception.

We were present at the show to make some photographs of the band's stellar performance. Check out the photos of the awesome night below. All photos by Eva van Kuik!