Marvel Releases Special Video To Celebrate Box Office Opening Record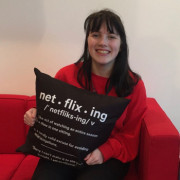 "Avengers: Endgame" released a little over 2 weeks ago and it is (by far) the biggest box office opening record so far.
In order to celebrate that, Marvel has released a special video.
Read more: "Avengers: Endgame" Almost Had A Different Title
Be warned though! If you have not seen the movie yet, this video contains a lot of spoilers about it.
You can check out the video below and let us know if you have seen the movie yet and what you thought about it. You can do so on social media or by rating this article below!
The world has spoken. Marvel Studios' #AvengersEndgame is the #1 box office opening of all time.

See it again in theaters: https://t.co/h90aWvzX1D pic.twitter.com/qhqj0AeIRD

— Marvel Studios (@MarvelStudios) May 7, 2019