Musicians Unite To Fight Dakota Access Pipeline Construction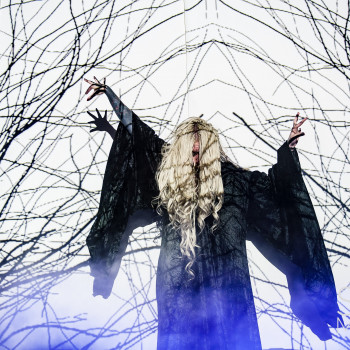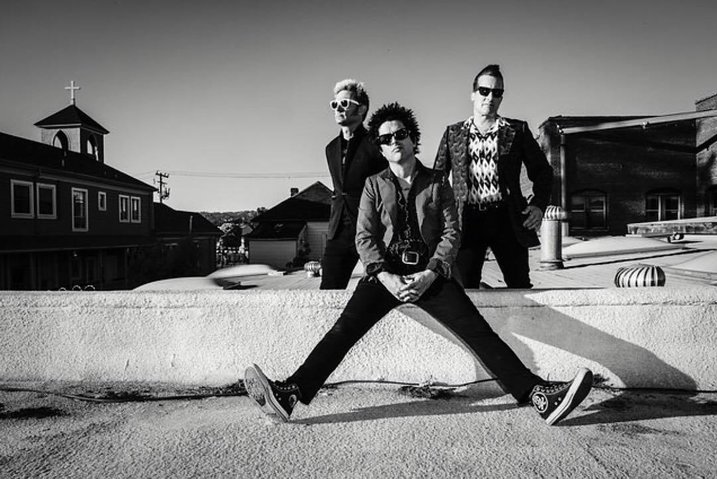 British musician Kate Nash has penned a letter to Barack Obama, Army Corps of Engineers and Department Of Justice requesting that action be taken in the face of injust treatment at the Standing Rock Reservation.
The Standing Rock Sioux have been protesting the Dakota Access Pipeline due to environmental impacts. The plans are for an underground pipeline to go through the reservation, having been refused construction in Bismark nearby. The rejection from Bismark was due to fears that a pipeline spill would impact municipal water sources - the exact thing that the people of Standing Rock believe, and are continuing to protest against, as their refusal is not being heard. There are also cultural impacts that are not being heard, with some destruction already happening of places of spiritual significance, due to some construction that has already happened.
The people of Standing Rock Sioux have been hit with aggressive tactics, in attempts to remove them, causing injury to people that are engaging in non-violent protest.
To take a stand against this injustice, Kate Nash has penned a letter and received the support of a long list of members of the music industry, asking that the White House "deny the easement now, revoke the permits, remove the DAPL construction workers, and order a full environmental impact statement in formal consultation with impacted tribal governments". They also ask for an end to the violence.
Let's hope this has an impact so peace can be restored to the area without further unnecessary harm.
The full letter by Kate and signees is below:
Dear President Obama, Army Corps of Engineers, and Department of Justice,We are writing to express our shock at the treatment of the people of Standing Rock Sioux in North Dakota. We are deeply disturbed by the police actions that have been taking place, where non violent protests have been and continue to be met with extremely aggressive tactics including; being shot with water canons in below freezing temperatures, chemical weapons, rubber bullets, and attack dogs. These are the same inhumane methods used during WWII and the Civil Rights Movement.We feel strongly in the current political climate that those in power must be held accountable for their actions. We stand behind and urge you to take action regarding the following requests made in the coalition statement released on November 27th, 2016:"We call on the White House to deny the easement now, revoke the permits, remove the DAPL construction workers, and order a full environmental impact statement in formal consultation with impacted tribal governments. Put an end to the violence."We encourage you to remember that this planet provides for us, not the other way around. Water is life and this cannot be underestimated or taken for granted in 2016. We are aware of the long and painful history between the US and its indigenous people. Know that the world's eyes and the eyes of the music community are on you now as you continue to disregard the treaties you have with the Native American people and act barbarically towards them.Standing Rock we stand with you.Yours Sincerely Kate Nash • Hayley Williams, Paramore • Sia • Billie Joe Armstrong, Green Day • Walk The Moon • Sleigh Bells • Ingrid Michaelson • Motion City Soundtrack • Moby • Tegan & Sara • Sky Ferreira • Tove Lo • Lykke Li • KT Tunstall • Kimya Dawson • Karen O • HOLYCHILD • Liz Phair • JoJo • JD Samson • Kathleen Hanna • Johanna Fateman • Jack Antonoff • Rizzle Kicks • Ed O'Brien, Radiohead • Nick Mason, Pink Floyd • Duff Mckagan, Guns & Roses • Billy Bragg • Bethany Cosentino, Best Coast • Ben Gibbard, Death Cab for Cutie • Black Kids • Cold War Kids • Clem Creevy, Cherry Glazerr • Emmy The Great • First Aid Kit • FIDLAR • PARTYBABY • Bleached • Jenny Lee Lindberg, Warpaint • SWMRS • Julia Cumming • Deap Vally • Jungle • Kiran Ghandi • Lizzie Plapinger, MSMR • Marina & The Diamond • Natasha Bedingfield • Pussy Riot • Parson James • Santigold • Rumer Shirakbari • Samantha Urbani • Rachel Trachtenburg • Mitch Grassi, Pentatonix • Louise Post, Veruca Salt • Skating Polly • Lori Barbero & Kat Bjellend, Babes in Toyland • Kojak • Gin Wigmore • Dispatch • Bonnie Mckee • Seth Bogart, Hunx • RAT BOY • Christina Perri • Asia Whittacre • Jackie Tohn • Lapsley • Chloe Latimer Kloe • Chris Desjardins, Flesh Eaters • Alex Didonato, Finish Ticket • Chris Porterfield, Field Report • Jenn Wasner, Flock of Dimes • Matt & Kim • Sandie Shaw • Tyson Meade, Chainsaw Kittens • Zak Starkey • Kliph Scurlock • Justin Tranter • Daya • Julia Michaels • Alicia Warrington • Ashton Irwin, 5 Seconds of Summer • X • Jesse Malin, D Generation • Mario Cuomo, The Orwells • Spankrock • Andro • Lucius • Alice Glass • Anna Bulbrook • Jessica Gelt • Tom Biller • Justin Young, The Vaccines • Julia Nunes • Rain Phoenix • Fitz & The Tantrums • Sara Bareilles • Young Volcanoes • Kellin Quinn, Sleeping With Sirens • Cadien James, Twin Peaks • Adam Slack, The Struts • Andrea McMahon • OKGO • Andy Stack, Wye Oak • Deerhoof • Amanda Blank • A Great Big World • Laura Jane Grace & James Bowman, Against Me! • Lights • Lyndsey Gunnulfsen & Alex Babinski & Brian MacDonald, PVRIS • Vic Mensa • Fat Mike • Night Birds • Propagandhi • Lagwagon • Mark Ronson • Gorgon City • Erik Hassle • Steve Aoki • Atlas Genius • Troye Sivan • Hana Pestle, HANA • Shirley Manson • Brian May • Cat Power • Icona Pop
Written by
Kel Burch